The last Philip Marlowe? An immense hero in his old age. Let's leave it like this | Elementary Blog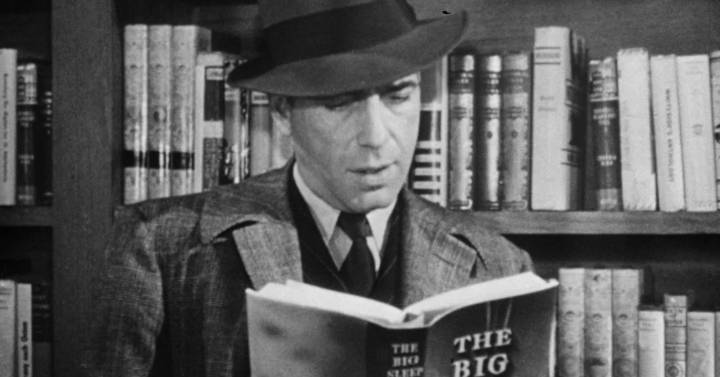 Let's start at the end. Lawrence Osborne (London, 62) successfully manages the springs of the Philip Marlowe saga in Just to dream (Navona, translation by Ainize Salaberri) A new continuation of the character created by Raymond Chandler with a sober tone and nostalgic end of party touches. Reinterpreting classic characters is a risky mission. Whether done well or not, there will always be unrepentant fans who don't want their characters to go beyond what was written by the original author. It has always happened with Sherlock Holmes from outside the canon and it has also happened, in the genre we love, with Philip Marlowe. Raymond Chandler invented with Marlowe the archetypal detective, being melancholic and cynical, with a sarcastic verb, his own concept of justice and a certain tendency to get into trouble. The series started with The eternal dream in 1939 it closes with Playback in 1958. Seven novels that, with their failures, create a code, a way of seeing the crime novel and life.
His story from there begins badly because the heirs commission Robert B. Parker three decades later to continue with the plot that Chandler half left before he died in 1959. But the creator of Detective Spenser is not right Poodle Springs (1989) nor in Perchance to Dream (1991) already with its own material. The matter remains fallow until the heirs return to the charge and this time they choose better: John Banville, alias Benjamin Black, is in charge of bringing Marlowe back to life in The blonde with black eyes (Alfaguara) in which it does find the tone and with a better armed plot than the original ones, although it does with the character of Terry Lennox something that many did not like.
To show how aware he was of the challenge and the problems of origin, Osborne confesses in a note in this edition: "I have tried to be faithful to Chandler's overwhelmingly unreal plots because it has always seemed to me that they embody both the qualities of the tales of fairies like the nightmares to which he himself aspired ".
The merit of someone who is on a mission to update a literary myth is not that it cannot be distinguished from the original but that it opens up a new horizon for the character without lifelong readers being orphaned.
What are we in Just to dream? Well, a Marlowe who lives retired in Baja California in 1988. He is 72 years old (according to experts in Chandler and with the data that the author gives as he likes in the novels, he was born between 1903 and 1915. Osborne bets on this last date and he adds a year for good) and from the beginning he offers us a nostalgic look at a world that will not return, in which he felt necessary but that disappeared too long ago. "At 62 you are imitating the man you used to be," he once says. "I noticed that I had never prepared myself to grow up, so that they didn't need me," he adds in another. Perhaps that is why he accepts the assignment of an insurer that does not want to pay a widow the compensation for the death by drowning of his husband, a living scoundrel who has left him in debt. She, Dolores Zinn, formerly Dolores Arayo, is, you guessed it, the attractive and unforgiving woman we were waiting for, but with a 21st century touch. Marlowe is no longer for those jogs but abandons his villa, his pitcher of sangria and his walks, armed himself with his sword cane - made by a Japanese craftsman in the style of the Zataichi movies, as is - and launches into adventure. "You know it will be the last time you go through the gates fully armed and that makes you feel more curious than ever," Osborne tells him at one point in the novel, which has the indelible mark of the author of The forgiven or Hunters in the night, works that Gatopardo is publishing with so much success in Spain.
A good connoisseur of Chandler's work, Osborne, educated in classic letters, unrepentant traveler, fills gaps in the character's biography, invents cases, projects in hindsight the life of our hero beyond the novels of its creator.
From there, if I tell you the truth, the plot doesn't matter a bit. It doesn't matter if Mr. Zinn is dead or how he died, but seeing the hero well taken to his last days of action in a case that he soon realizes is not going to get anything good.
The merit of someone who is on a mission to update a literary myth is not that it cannot be distinguished from the original but that it opens up a new horizon for the character without lifelong readers being orphans. It is moving to see the old detective competing with Dolores' rhetoric not only to conquer it but already conquered by the Mexican's intelligence and trying to maintain dignity thanks to a powerful old-age idea that is the best gift from Osborne's book. Marlowe is immense in his retirement, he looks at death without fear, he says goodbye with a glass in his hand. We better leave it at that, right?