'The last concert?', A desperate chant against the coronavirus crisis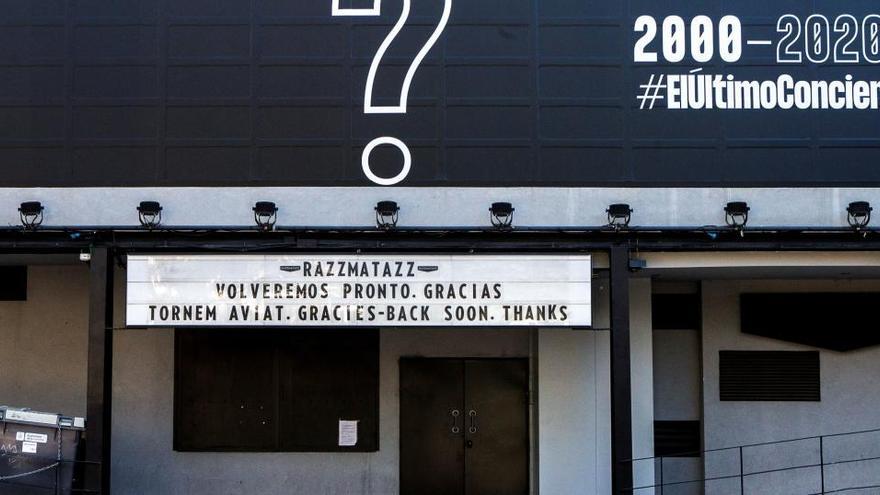 Near 60 concert halls from all over Spain have decided to join together through the initiative 'The last concert?' in which several artists will play from each of these rooms in a festival that will be broadcast on November 18, streaming, starting at 8:00 p.m.
With this initiative, the concert halls intend raise your voice again at the "most critical, turbulent and uncertain" moment for live music, with practically 100% of them closed for eight months due to the coronavirus health crisis, the association of show halls of the Community of Madrid, La Noche en Vivo, points out this Monday in a statement.
"The live music sector is one of the most affected by this situation and in, especially, concert halls, spaces with almost 5,000 direct workers, the majority affected by ERTE, a large number of intermittent workers, freelancers and SMEs that provide service to the activity and a large number of musicians, technicians, record labels, photographers, bookers, promoters and many more affected by the forced closure, "the note picks up.
Furthermore, according to this association, During these months, about 25,000 concerts have been canceled, and the losses that the venues will accumulate until the end of the year will add up to about 120 million euros., which could trigger the closure of many of them and add to the 15 rooms that have already closed their doors permanently in different locations in the country.
"The situation is unsustainable and if the administrations do not take far-reaching measures in the short or immediate term, it is very likely that most of the venues in the country will face 'The Last Concert' in 2020. The rooms urgently need a rescue plan or the hibernation of fixed costs, to be able to resist and continue offering live music when the health situation allows it, "they say.
Besides, the political inactionRegarding the real recognition of the halls as cultural spaces, they seem to be behind the blindness in the face of the danger of disappearance of base spaces as fragile as they are necessary, which provide the talent and the musical and cultural wealth of the country ", they conclude.
For this reason, and as a new appeal to the authorities, about 60 venues throughout Spain will offer their "last concert?", On November 18, starting at 8:00 p.m. through its Web.