The Lanzarote Festival rewards the magazine 'Cahiers du Cinéma'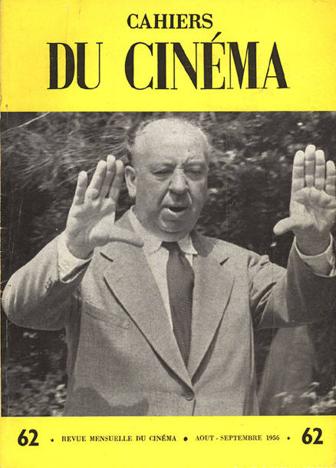 The director of the publication, Marcos Uzal, will give a talk at the Pancho Lasso School of Art
In its
12th edition, the Lanzarote Film Festival will grant the
Honorary Award to the magazine 'Cahiers du Cinéma' for his historical, valuable and fundamental contribution, over more than seventy years, to the craft of film criticism.
Javier Fuentes Feo, director of the Film Festival, has pointed out that with this Honorary Award «the Festival reaffirms its purpose of paying homage to all those trades that are sometimes presented as the non-visible part of cinema. We hope that this award to Cahiers
serves to reflect on the profession of film criticism, its scope and the limitations that currently determine it. With this objective, the current director of the magazine,
Marcos Uzalwho will give a talk
on Friday, November 25, at the Pancho Lasso School of Art».
'Cinema notebooks'
was founded in the middle of the 20th century, in France, and such important names in the history of cinema as Truffaut, Godard, Rivette, Rohmer or Chabrol have passed through its writing. In its pages appeared for the first time, for example, the expression «auteur cinema».
Space for dialogue and controversy since its inception, to its status as a world reference magazine is added,
today, its undeniable value in historical and cultural terms.