The language center is reinvented | Economy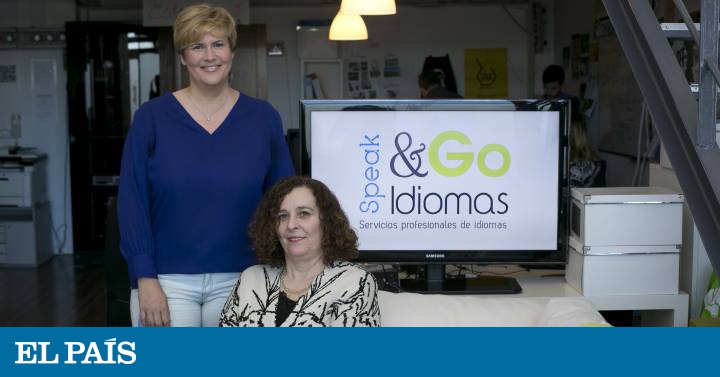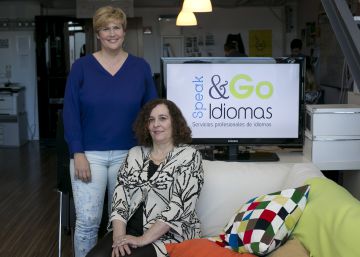 María Concepción Olmos is aware of the importance of learning other languages. She did it superficially in school and wanted to give her daughter a bigger push by sending her eight weeks to the United Kingdom to perfect her English, but the experience was not what was expected. "He started having problems in the house he was in. We started to see that the lady [of the foster home] drank, that they did not pay any attention to her. When we tried to complain to the company that took it, they did not pay attention to us, "says the Madrilenian.
Nine years have passed since the little idyllic experience and now Olmos and his partner, Silvia García, are the owners of Speak & Go Languages, a company that annually sends about 200 children and adolescents abroad for the improvement of English, German and Mandarin Chinese.
They started in England and Ireland, and they were expanding to countries like Germany, USA and Canada. Currently they offer programs in various modalities: from group stays of between two and eight weeks, to a full school year in another part of the world. In most cases, students stay with local families whose main condition is not being Spanish-speaking, although they can also request to live in residences or boarding schools. The users are from children from six years even adults who need rapid training, although the average age is at 17 years old. The priority is learning. "This is not tourism. All our programs are to learn the language and if they pass it well, great, "says Garcia.
Prices vary according to the destination, the length of the stay and the type of accommodation. In the case of summer camps, the cost ranges between 1,900 and 4,000 euros, while school years will have a price between 10,000 and 23,000 euros, an option that is increasingly demanded. "Summer programs are a push to a language, a child gives you the confidence to let go, lose fear and start talking, but really the language is learned a year away," says Olmos.
The two partners traveled the path of entrepreneurship from their profession as journalists in large companies. At first they felt a sense of guilt because their work was not in an office with a fixed schedule. "We felt bad because we were used to the signing culture. He talked to suppliers and thought: 'How do I explain that I am at home?' – nobody asked me, by the way – and then I realized that everyone does it: USA, Canada, England, Germany … and I with shame! "recalls Garcia.
In addition, the age of both and the idea of ​​getting into a sector they did not know sowed some doubts. "We started to undertake with more than 40 years. My friends told me: 'Are you going to put yourself in another sector and in full crisis?' Well, we did it with great enthusiasm, something that we continue to maintain, "says Olmos. They are so committed to the project that they wrote to former President Mariano Rajoy inviting him to one of his programs to understand the importance of this type of education and to give scholarships to study in summer abroad, aid that was eliminated in the first years of the recession. The answer? Moncloa rejected the offer and the scholarships have not been returned.
What differentiates this service from other similar ones, according to the Madrilenians, is their personalized attention. In the case of group camps, they are always accompanied by a monitor, including the founders and former students of the program. "We have the same kind of life as them. We see what their needs are and we know at first hand everything that happens, "says Olmos. In addition, they maintain continuous contact with parents. "We know how uncommunicative adolescents are, so we like to inform parents of what we do every day," they explain.
With a turnover that exceeded 200,000 euros in 2018, and a benefit close to 50,000 euros, Madrid are very proud of what they have achieved. "Parents seek trust, and we are a company created by mothers, for the peace of the parents," he concludes.