The Lakers' dynasty, golden days for basketball and excess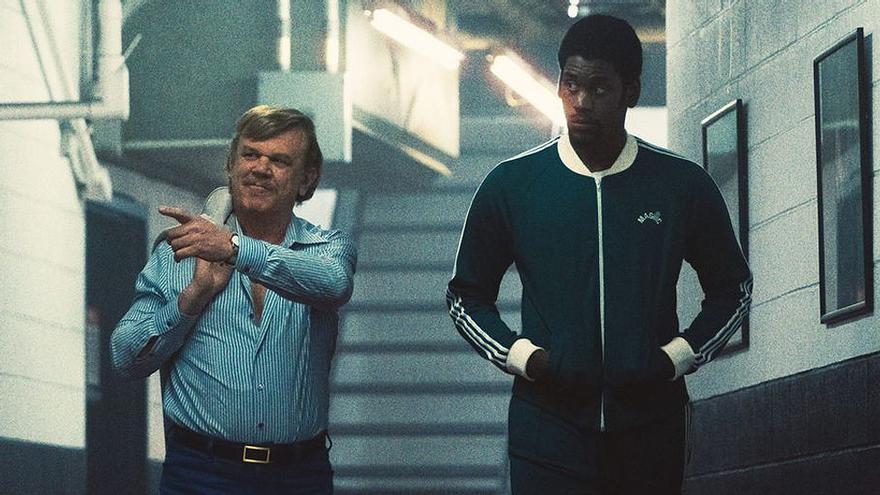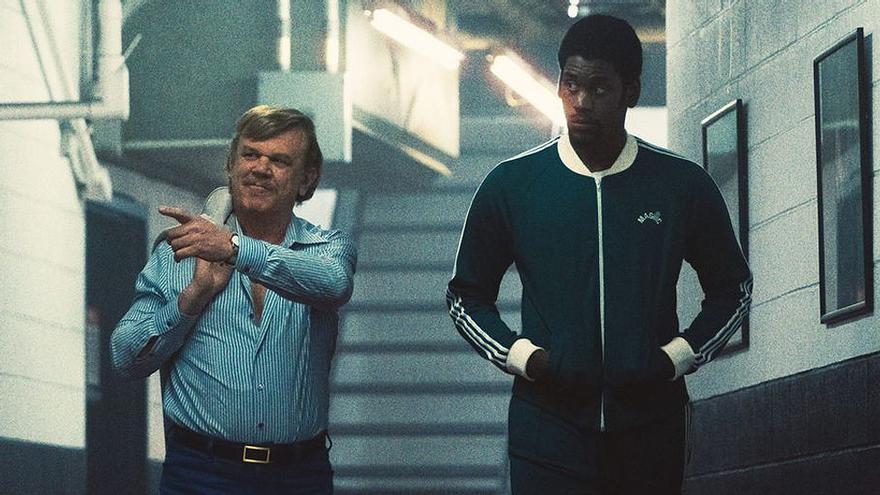 If he had told his story hygienically, 'Time to Win: The Lakers Dynasty' (HBO Max, from Monday, the 7th) would have already been an expected and seen series, but what has made this sports drama one of the promises of the season is its chaos, more than evident in a first 'teaser' received by Lebron James with six fire emoticons.
The series has a serious base: the almost 500 pages of the 'best-seller' 'Showtime: Magic, Kareem, Riley and the Los Angeles Lakers dynasty', by Jeff Pearlmancuriously unpublished in Spain, unlike its sequel, 'The Circus of the Three Rings' (Córner), centered on the Lakers from the Bryant/O'Neal era and could lead to a second season. And it was about to be a one hundred percent serious, sincere series: the scriptwriter Jim Hecht took over the rights to 'Showtime' in 2014 to develop a kind of 'Friday night lights' of basketball.
But the project took flight when it entered the scene Adam McKay, director, producer and screenwriter known for (sublime) goofy comedies ('Brothers by Balls') and satirical dramas ('The Big Bet', 'Don't Look Up'), but not for serious sports sagas with heroes with clean eyes and a heart full. Of course, McKay skipped pre-approval from the NBA, the Lakers, and the team's former players (saving point guard Norm Nixonwhose son DeVaughn plays him) to tell this story of imperfect men and unique players, unlikely baskets and even stranger accidents, success and excess.
The miracles of sex and basketball
'Time of victory' begins in 1979, when the chemist and investor Jerry Buss (John C Reilly) bought the Lakers, the Kings hockey team, The Forum stadium and a huge ranch from a Canadian businessman, all for the modest sum of $67.5 million. It was that same year that the club chose Earvin 'Magic' Johnson (Quincy Isaiah) in the first round of the draft. The rest, as they say, is history.
We meet Buss as he wakes up from a busy night at the Playboy Mansion in Los Angeles. "If there are two things in this world that make me believe in God, they are sex and basketball", he assures us in voiceover. In this simple moment the tone of the series is demarcated, closer to the Californian delirium of 'Boogie nights' than 'Friday night lights'. "But the craziest thing is that everything is real here," says John C. Reilly in an exclusive video call with this newspaper. "Well, I suppose poetic license must have been taken, but I accepted it all as historical fact. [ríe]. Knowing that Buss existed and that his family is still there adds, I think, a lot of emotional strength to the story."
A magic revelation
Rookie Quincy Isaiah has been given the challenge of playing (in his first major role, too) a beloved sports legend in an HBO event series. Somewhat difficult, very difficult, or extremely difficult? "I had the advantage of knowing basketball," he explains. "Even though I hadn't played since sixth grade – then I switched to football – it was always my favorite sport and the first thing I wanted to do. It's amazing to me that I ended up almost making my acting debut as Magic. It was a challenge , but found that I had points in common with it: I too have moved in my early twenties from Michigan to Los Angeles and come from a humble family".
When it came to shaping the myth, Isaiah preferred the idea of ​​"capturing the spirit" rather than doing an elaborate imitation. "I traced some gestures, of course, but I wanted everything to come naturally." Even when it came to playing, the important thing was the spirit: "That's where all the cockiness comes from him. You can make moves nailed to his, but if you don't capture the spirit, everything will result in total emptiness." Solomon Hughes (former Harlem Globetrotter) is also convincing as the no less charismatic Kareem Abdul-Jabbar, whom we even see on the set of 'Land As You Can'; sequence with unexpected triple cameo.
embracing the chaos
The overwhelming cast of 'Tiempo de victoria' also includes Sally Field as Jessie, Jerry's single mother, a great influence in his life; Adrian Brody as legendary trainer Pat Riley; Hadley Robinson like Jeanie Buss, daughter of Jerry and current boss of the Lakers, or Michael Chicklis like Red Auerbach, the coach, manager and ultimately president of the Celtics. "Chiklis is an intense guy to work with," says Reilly. "Our characters hate each other so much that I can't say it was funny. He was intimidating. Michael is an intimidating person," he says between laughs, but small laughs. He also overwhelms Jason Clarke like Jerry West, shooting guard and (briefly) coach of the Lakers.
A former member of the improvisational troupe The Second City, McKay is a director known for giving his actors great freedom. And in 'Time of victory' he continued to offer it: they could change their lines or speak to the camera even more than the ironic scripts of 'showrunner' Max Borenstein and his team asked for. Reilly tells us: "Just like in 'The Past of Laps', 'Broken Brothers' and other things we've done together, it made me feel like the script was secondary. As long as you get whatever the scene needs, anything you do is fine.. McKay isn't afraid of the unknown." 'Victory Time' is a time of (often joyous) chaos.