The Lakers again tear the Rockets to pieces and remain undefeated at home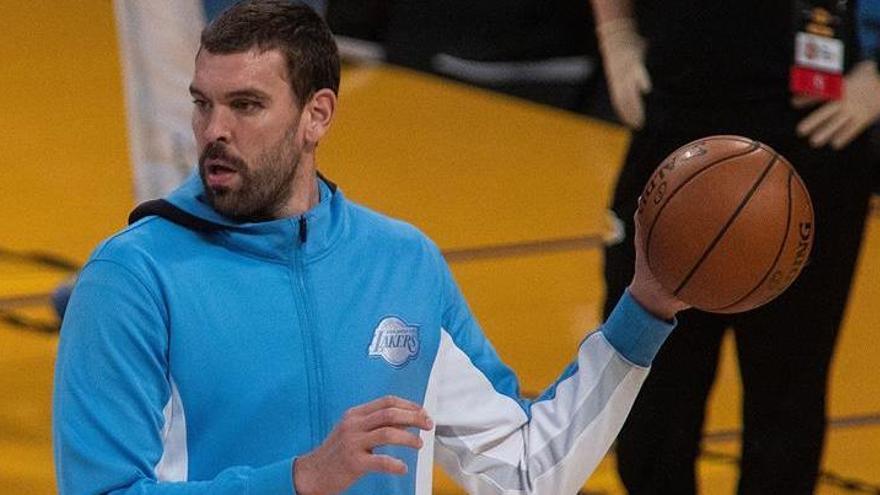 The Los Angeles Lakers returned to tear the Houston Rockets to pieces today for the second consecutive game with an overwhelming victory (100-117) that keeps them as the best team in the NBA at the moment and as the only one who remains undefeated at home.
The current NBA champions continue to lead the Western Conference with 9 wins and 3 losses, and they have also won the 6 games they have played away from the Staples Center in Los Angeles (USA).
The defensive display that the Angelenos deployed last Sunday to disarm the Rockets (102-120) continued today together with a tremendous cyclone of the Lakers in attack that left Houston stunned from the initial jump and that served to practically leave resolved the game at halftime.
Marc Gasol He had 5 points (2 of 6 shooting), 4 rebounds, 5 assists and 2 blocks against 2 losses in 21 minutes.
The Lakers' masterclass in attack led Lebron James, who had 26 points, 8 rebounds and 5 assists, and also gave the fans a spectacular triple without looking at the basket.
Anthony Davis also performed at his best level (19 points with 7 of 8 shooting) within a Lakers who, little by little, are greasing the machinery with great contributions from their bench (especially Montrezl Harrell and Kyle Kuzma) and who are approaching already at the level that led them to proclaim themselves champions in the "bubble" of Orlando (USA).
On the part of the Rockets, who are now left with a loose balance of 3 wins and 6 losses that places them in the last places in the West, Christian Wood (18 points) and James Harden (16) stood out in a new night to be forgotten (30% in triples with 12 out of 40).
The game did not have much history, as 5 points from Gasol and as many from James shot the Lakers from the start (10-18 after five minutes).
In defense, Davis frustrated Harden with two blocks in a row, while in attack, with the tireless second unit on the track (Alex Caruso, Talen Horton-Tucker, Kyle Kuzma, Markieff Morris and Montrezl Harrell), the difference did not make more to grow and grow thanks to the Lakers' counterattacks until reaching a blushing 14-35 after the first quarter.
The bleeding of the Rockets continued in the second quarter without remedy and the Lakers achieved their highest score at halftime so far this season (48-71).
After a third quarter exactly the same as the previous ones and in which Los Angeles dominated by thirty points (65-95)Both Rockets and Lakers got carried away in the final stretch of the game and reserved all their stars for more substantial games.
The Lakers will face the Oklahoma City Thunder on Wednesday, while the Rockets will face the San Antonio Spurs on Thursday in a Texas game.