The 'Ladies of (h) AMPA' return as superheroines in the second season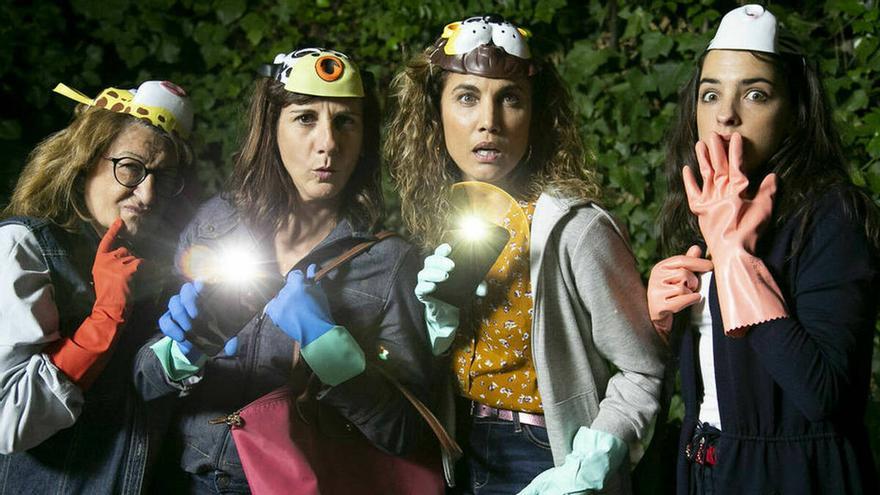 Next October 16 the series 'Ladies of (h) AMPA' will premiere its second season, exclusively in Amazon Prime Video, after the success of its first delivery. And to start warming up, the platform has shown the first images of the new chapters.
The second season consists of seven episodes in which the main female cast repeats: Toni Acosta, Malena Alterio, Mamen García and Nuria Herrero, to which they join Pilar Castro, Mariola Source Y Julia Molins, requires a statement from Amazon.
In this second season, Mayte, Lourdes, Virginia and Amparo return stronger than ever. After imprisoning the dangerous criminal gang, led by Carmona, they have now started a double life as superheroines masked in order to fight all the evildoers in the neighborhood.
A surveillance work that they combine with the regency of the "Association for women: Begoña Cepeda", in honor of the deceased friend who helped them so much, and with the complex task of family conciliation.
The fiction is produced by Mediaset Spain in collaboration with Mandarina Producciones and distributed by Mediterráneo Mediaset España Group. Production is carried out by Carlos del Hoyo, Arantxa Écija and Santi Botello and the series is created by two hands by Carlos del Hoyo and Abril Zamora.