The lack of vaccines relegates the Canary Islands to the tail of vaccination in the country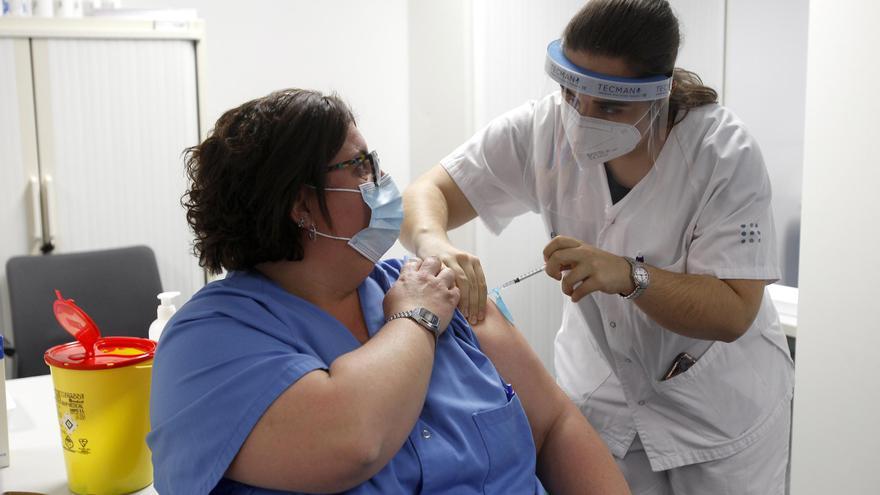 According to data provided by the Ministry of Health, the Canary Islands have vaccinated 89.2% of the group of people aged between 70 and 79 years with a dose when the state average is 94.1%. The situation is repeated with the group of 60 to 69 years, those vaccinated with AstraZeneca, which has reached, for the moment, 72% of the total, while at the national level the average is 80.7%. Some communities, with a similar target population, such as the Basque Country, have already protected 85.8% of their group between 60 and 69 years old.
The Archipelago is in a better position with respect to the protected population with the complete pattern
With a much lower percentage, there is the population between 50 and 59 years old, which began to be called by the Canary Islands Health Service (SCS) a few days ago, and in which 14.4% of the Canary Islands have been vaccinated . The national average is 20.5%. It also holds the last place in the population group aged 25 to 49, which, although it has not yet been called to vaccinate, has been able to access any of the injections because it is part of an essential group (health workers, teachers or police forces and bodies). safety). In this case, the Canary Islands have vaccinated 9.2% of them, when the average is 11%.
"In any case, we are not very far from the average for Spain," said Pérez. It should be noted that the situation improves when it comes to the entire protected population, with the two doses. The population between 70 and 79 years of age is vaccinated at 56.6% with two doses, which places the Canary Islands above the national average (54.6%). The same occurs with the population aged 60 to 69 years, in which the percentage of second doses is 7.4% (the national average is 7.2%). This low rate is related to the long period that vaccinates must wait for the second dose of AstraZeneca, which is inoculated up to 12 weeks later.
This week, the Canary Islands have begun to vaccinate the age group between 50 and 59 years old who, for the moment, must go to their health center after being summoned. The president of the Canary Islands, Ángel Víctor Torres, affirmed yesterday after the Security Board that this group could already request an appointment, however, Health denied it, claiming that "in no case should they call 012 because the agendas are not yet open." Foreigners with regular residence in the Canary Islands may be vaccinated even if they do not have a health card, by going to their health center with documentation proving residence.