The lack of blood persists and the number of postponed surgeries increases: donations are urgent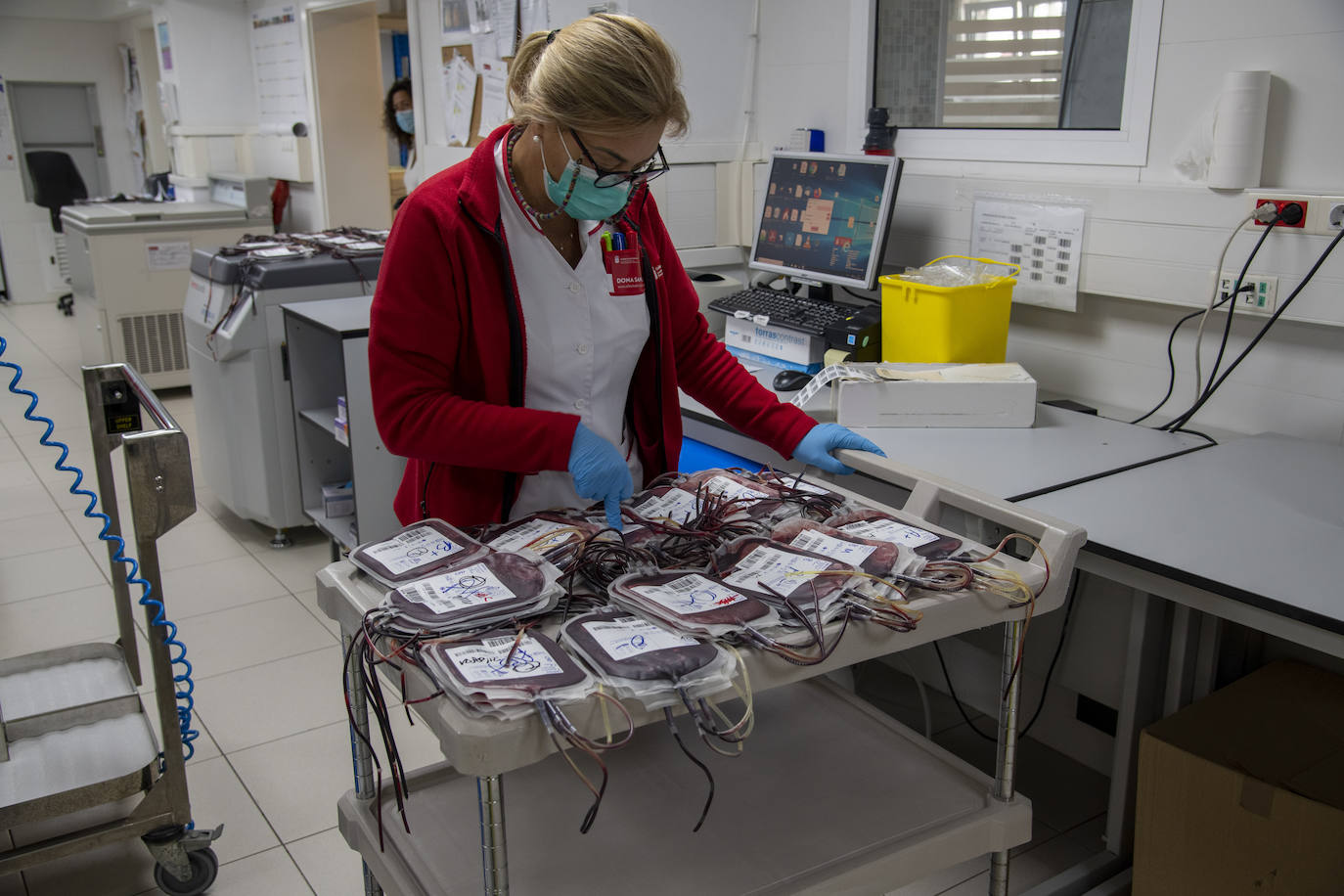 The ICHH urges the population to donate, especially from groups A+ and O+. This Tuesday in Gran Canaria six operations were suspended
The
shortage of blood reserves in the Canary Islands they are jeopardizing the performance of elective surgical interventions.
In fact, this Tuesday the lack of blood forced the suspension of two interventions at the Doctor Negrín hospital and another four operations at the Insular-Maternal and Child Hospital, specifically, two vascular surgeries, one for traumatology and another for urology. In Tenerife hospitals, surgical activity has not been affected.
On the other hand, the
Canarian Institute of Hemodonation and Hemotherapy has asked the population to attend donate blood urgently due to the decrease in the levels of blood donation reserves of all groups, especially blood groups A+ and O+.
Vaccination time points

This week temporary donation points have been set up in Gran Canaria, Tenerife, La Palma, Fuerteventura and Lanzarote, in addition to fixed points throughout the archipelago.
In
Gran Canariaa donation point has been opened in the Alfredo Kraus Auditorium that will remain active until Friday.
Also until that day there will be a donation point in the Valleseco auditorium. In Telde you can donate at the La Mareta shopping center until Thursday. In Neighborhood, the point will be installed until Friday in the park Parque Félix Rodríguez de la Fuente.
You can also donate at the Dr. Negrín hospital, at the Materno-Infantil de Canarias and at the Insular de Gran Canaria.
In
FuerteventuraIn addition to the hospital, you can donate until Friday at the Las Rotondas shopping center. In
Lanzarotethe mobile unit of the ICHH will be in the industrial estate of Playa Honda.