The Labor Inspectorate fines Glovo 8.5 million euros for not hiring its 'riders' from Seville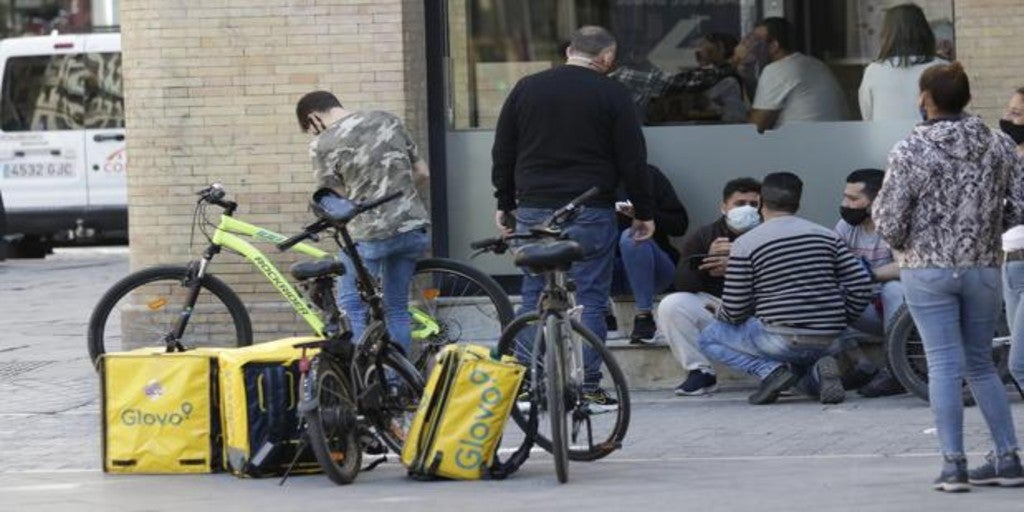 Madrid
Updated:
Keep

New fine for Glovo for not regularizing the contract of its distributors. The Labor Inspection has sanctioned the company with 8.5 million euros for not hiring 1,316 distributors from Seville, who continued to be self-employed despite the provisions of the 'rider' law, which obliges these companies to hire them . As reported by ABC, the entry into force of this new standard in August
I was not going to end the complaints before the Labor Inspectorate since the platforms did not finish adapting their policies in accordance with the law.
In a statement, CCOO has called for "redoubled efforts to ensure compliance with the law." In this sense, the secretary of Union Action of the CCOO of Seville, Daniel Moreno, has regretted that Glovo "has preferred to expose itself to the sanction rather than apply the legislation and respect labor rights."
In addition, he highlighted the role of the Labor Inspectorate: "Despite the lack of personnel that we have been denouncing for years, the actions of the Inspectorate are fundamental to chase fraud in contracting and ensuring that companies comply with current legislation.
This fine to Glovo comes just when another platform, Deliveroo, made its departure from Spain official at the end of this month. Among other reasons, the British company leaves our country due to the entry into force of the 'rider' law. Thus, after having made an internal consultation, yesterday agreed
an ERE for its almost 4,000 delivery people, which will be compensated with 45 days of salary per year worked.
This Glovo fine is not expected to be the last. The company, after the arrival of the 'rider' law, announced that it would hire 2,000 couriers until the end of the year, while would continue with 8,000 freelancers which would allow them to bid on the prices of their service and have independent schedules. A maneuver that, although the company defends that it is legal, it is not so clear that it is so.
The same happens with the other platform that had fake freelancers as delivery drivers, Uber Eats. In the case of this company, it decided to subcontract fleets of delivery people. A movement that in theory is allowed for certain moments where demand peaks are high and not as a structural way of contracting. Thus, according to sources consulted, he is in danger of incurring in the illegal transfer of workers.