The 'la Caixa' Foundation supports the adapted sport project of the Real Club Náutico de Gran Canaria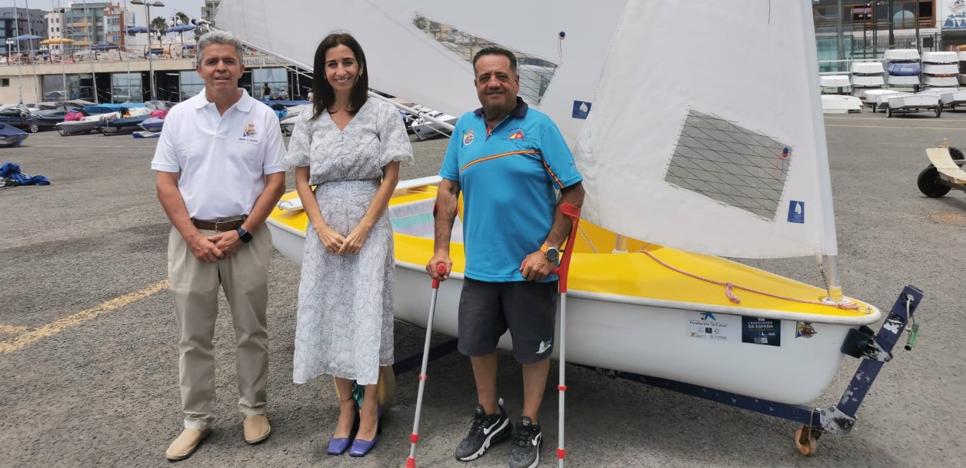 The institution receives a financial contribution of 5,000 euros from the "la Caixa" Foundation through CaixaBank, to collaborate with the Spanish Adapted Sailing Cup that will take place in December
The "la Caixa" Foundation, through CaixaBank, has shown its support for the adapted sailing project of the Real Club Náutico de Gran Canaria, which aims to bring this sporting discipline to people with different physical abilities to contribute to their personal development .
The institution will receive
a financial contribution of 5,000 euros to collaborate with the Spanish Cup of Adapted Sailing, which will take place in the month of December in Las Palmas de Gran Canaria and in which participation is estimated to be greater than
20 vessels from different autonomous communities. The Gran Canarian club intends to present the candidacy to host the Adapted Sailing World Championship in 2024, the next national event being a boost to that international candidacy.
This project is an opportunity for children, young people and adults with different abilities to practice sports on the Island. Adapted sailing is an inclusive sport open to people with functional diversity, which helps cultivate various facets of personality such as generosity, solidarity or camaraderie. Sailing allows you to be in contact with nature, enhance your fighting spirit and teamwork, as well as recover your self-esteem by competing on equal terms with other athletes.
The RCNGC's commitment to water sports

The Real Club Náutico de Gran Canaria was born in 1908 with the main objective and purpose of promoting and practicing all sea sports. The club has always been open to society to support the activity of nautical athletes. His firm commitment to inclusion in sport, fulfilling a project that has been developing since
more than 20 years agohas positioned it as a benchmark institution in the adapted modality, with its renowned regatta team that already holds important titles.
Thanks to its territorial capillarity, the CaixaBank branch network, the largest in Spain with a presence
in 2,200 municipalities, can detect local needs and support the «la Caixa» Foundation in channeling financial aid to social entities. In 2021, through the CaixaBank branches, it has contributed to promoting 7,600 social projects of
6,500 entities.