The 'Kun' Agüero, doubts for the start of LaLiga due to an injury in the calf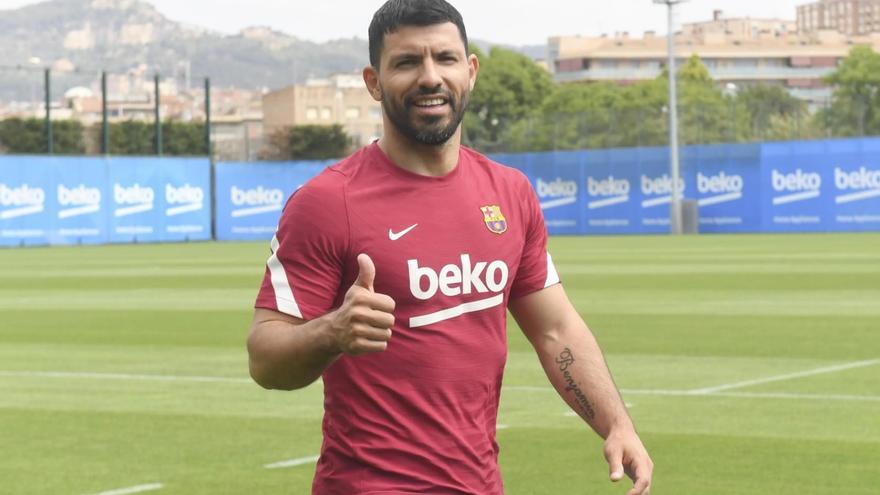 The Argentine forward of FC Barcelona, Sergio Agüero, could almost certainly miss the start of The league Santander 2021-2022 after suffering a muscle injury that made him low for the Joan Gamper Trophy this Sunday.
As reported by the Blaugrana team, the 'Kun' "has a tendon injury in the inner calf of the right leg." "Pending more tests to know the exact extent of the injury", added the club, which casts doubts on his presence for the league debut against Real Sociedad.
The French central defender will not be able to play the Gamper either Clément Lenglet, who suffers "discomfort in the patellar tendon of the right knee" and whose evolution "will mark his availability", while Ronald Koeman can already count on the Brazilian Philippe Coutinho, that last January he underwent surgery for a problem in the external meniscus, he was discharged from the hospital.