The Kings, pending the closure of Madrid to go to the Princess of Asturias Awards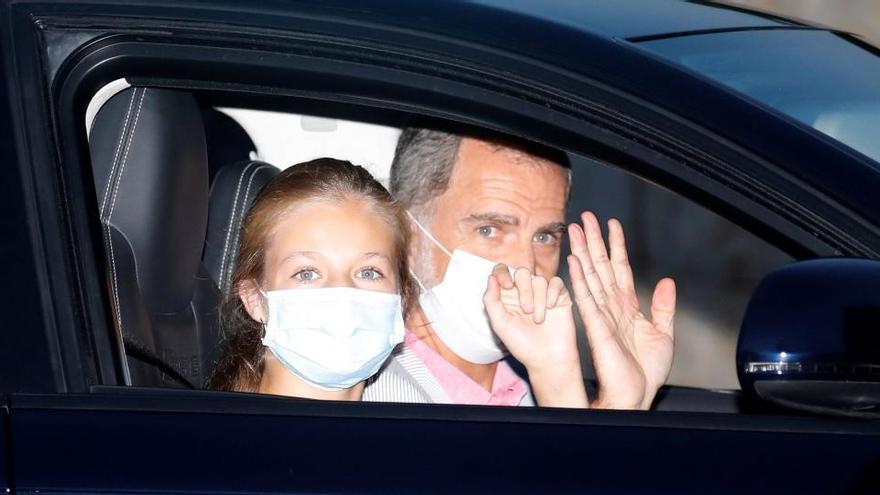 The Casa del Rey maintains, to this day, the forecast that the Royal family can participate in the award ceremony of the "Princess of Asturias" awards, whose delivery is scheduled for the next day 16 of this month of October. However, nothing is assured. It will be the evolution of the pandemic itself, and especially of the measures adopted in Madrid, the one that finally marks the agenda.
Sources from the Casa del Rey told LA NUEVA ESPAÑA yesterday that it is "premature" to make a forecast of what may happen in two weeks, and give as an example what happened with the cancellation of the act that Queen Sofia I had planned in Ibiza for tomorrow. Just two days ago it was confirmed and it has finally had to be canceled for health reasons. Queen Sofía was scheduled to attend tomorrow in Ibiza the opening concert of the VI Chamber Music Cycle of Heritage Cities, in charge of students of the School of Music that bears his name.
"This evolves day by day," say the same sources from the Casa del Rey, who point out that when the date of the ceremony approaches, the pertinent decisions will be made in coordination with the organization (the Princess of Asturias Foundation) and following the indications of the health authorities.
This year, to comply with the security measures imposed by the pandemic, the awards ceremony for the "Princess of Asturias" awards have been reduced. For the first time in forty years, there will be no award ceremony at the Campoamor Theater. The delivery of the awards, which will not be attended by all the winners, it will be in a very small event at the Reconquista hotel in Oviedo. And the program of cultural events will be concentrated, also with very limited capacity, at the La Vega Factory. That is if the pandemic allows it.