The Kings deliver the Cervantes to Brines at his home in Valencia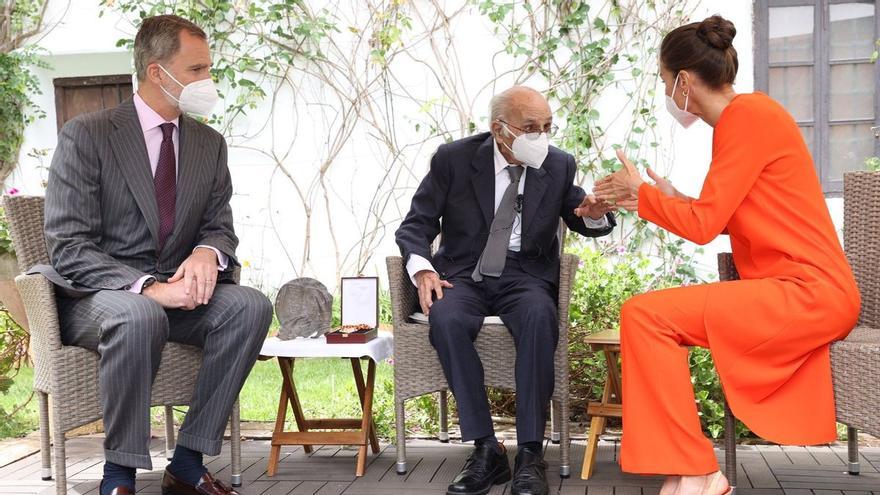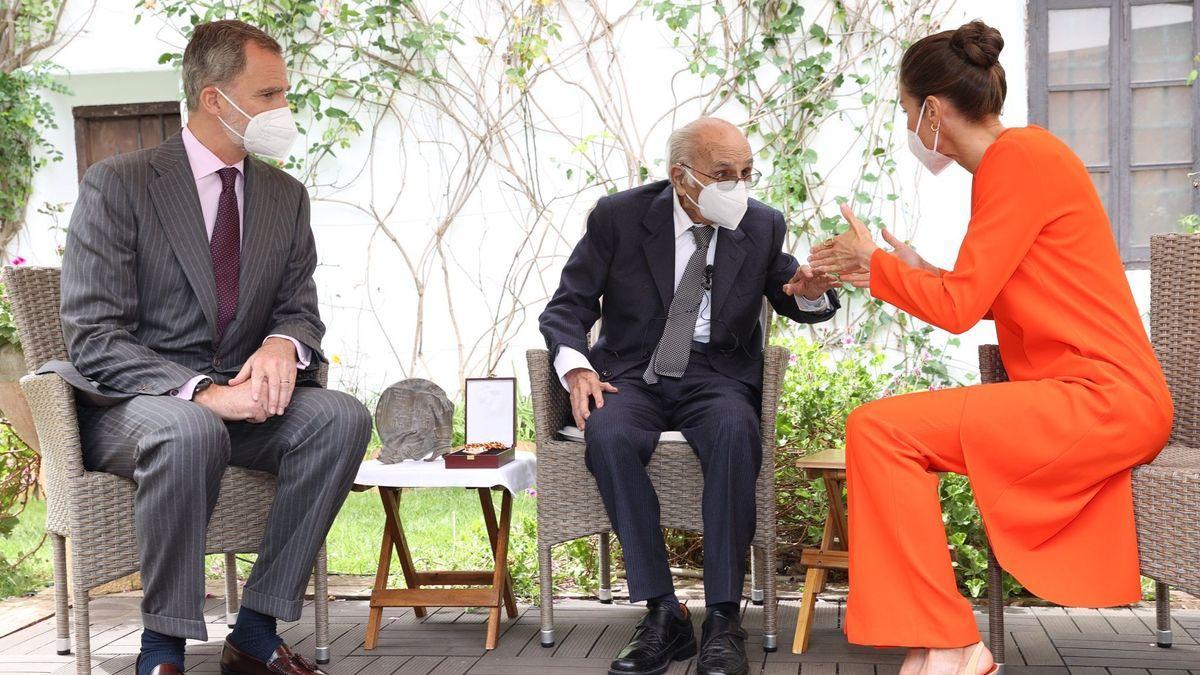 The kings have awarded this Wednesday the Cervantes Prize 2020 to the poet and academic Francisco Brines, 89-year-old at his home in Oliva after the The author's delicate state of health and the pandemic prevented him from receiving the award on April 23 in Alcalá de Henares.
Philip VI and Queen Letizia have arrived at the Brines estate, L'Elca, at around 12.30 pm in the company of President Ximo Puig, the Minister of Culture José Manuel Rodríguez Uribes and representatives of the Oliva City Council. After stopping for a few moments in the garden of the farm, the Kings have entered the Valencian's house to start the delivery ceremony. The act, of an intimate nature, lasted an hour and in it, there were present: the poet's niece, Mariona Ribes; the director of the RAE, Santiago Muñoz Machado; the general director of the book, Maria Jose Galvez, the mayor of Oliva, David gonzalez, and the director of the Francisco Brines Foundation, Àngels Gregori.
This has been the second year in a row in which the award ceremony has not been held. Cervantes Prize, after it was suspended in 2020 for the pandemic of coronavirus; on that occasion, the monarchs moved to Barcelona in December to deliver it to Joan Margarit, who passed away last February.
Brines, one of the last living representatives of the generation of 50 and defender of poetry as an exercise of tolerance, responded on April 23 to the large number of congratulations received by Cervantes with a few words of thanks from home.
"Life sometimes has the delicacy of flowers: their flesh is the petals with their obligatory color and the miracle is done; you approach and how they smell. Color, aroma and shape, a living being. And that is what man receive on earth from the hand of God. From Elca, happy good book day ", wrote the poet in a message sent to his friends and the many people who congratulated him.
The text was accompanied by a photograph in which an image of the manuscript of his poem appeared 'The last trip', on which he had deposited a red rose with which the writer also wanted to join in the celebration of the International Day of the Book.
A few days before, in a musical and literary tribute organized at the Jardí Botànic de Valencia by the Generalitat and the foundation that bears his name, Brines, in a recorded message, he glossed what we are: "The mystery that exists between two nothing".