The Kings deliver Margarit el Cervantes in Barcelona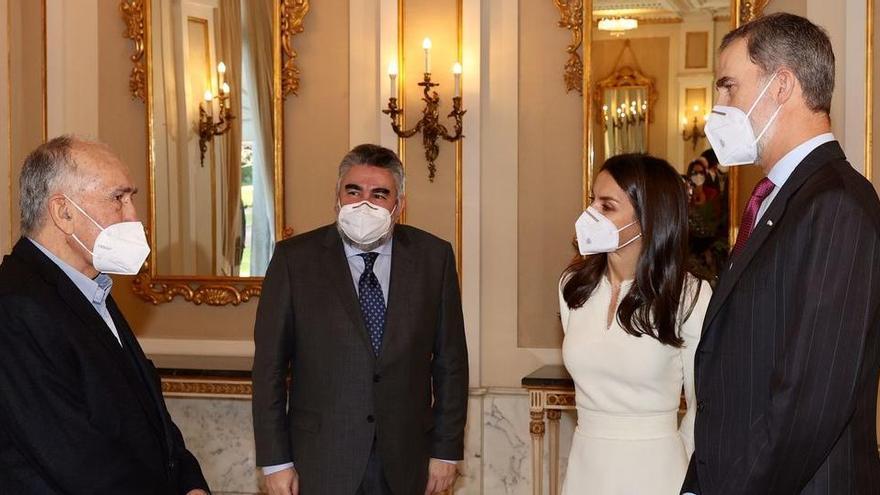 The Kings They have traveled to Barcelona privately this Monday to award the poet Joan Margarit the 2019 Cervantes Prize in an act of an "intimate and family" nature, after the ceremony could not be held on April 23 due to the pandemic.
The delivery took place in the Albéniz Palace, the official residence of the kings during their stays in Barcelona, ​​where Margarit has read two poems in Spanish and Catalan, have reported sources of the Royal House.
The poet's wife, children and grandchildren, as well as the Minister of Culture, José Manuel Rodríguez Uribes, have attended the meeting, which the Palacio de la Zarzuela had not previously reported on.
At its conclusion, the kings have returned to Madrid, according to sources.
The ceremony that takes place on April 23 at the Auditorium of the University of Alcalá de Henares (Madrid) on the occasion of Book Day had to be canceled due to the pandemic.
Faced with this setback, The kings telephoned the Catalan poet Margarit, 82, to congratulate him on obtaining the award most important in the Spanish language and expressed their hope that it could receive it soon when "the effects of the pandemic and its impact on culture" are resolved.
The tribute to the Book Day was joined by Princess Leonor and Infanta Sofía, who participated, after Margarit, in the online reading of Don Quixote organized by the Círculo de Bellas Artes.