The kings attend the delivery of the 70th Planeta Awards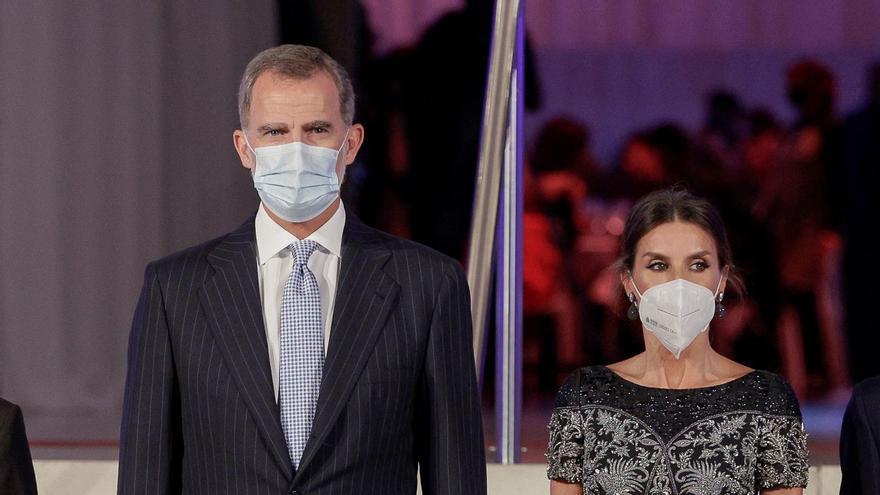 The kings have come to the National Museum of Art of Catalonia (MNAC) to attend the award ceremony of the 70th edition of the Planet Novel Award, in an event also attended by the Ministers of Culture and Sports, Miquel Iceta, and Education, Pilar Alegría.
They are also the Minister of Culture, Natàlia Garriga -after four years of absence of the representative of the area of ​​the Generalitat-; the mayoress of Barcelona, ​​Ada Colau, and the head of government of Andorra, Xavier Espot. Absent, for scheduling reasons, the President of the Generalitat, Pere Aragonés.
It is the second time that Don Felipe and Mrs. Letizia They go to the traditional evening since the beginning of the reign, since they did it five years ago on the 65th anniversary of the Planet.
As it was again a round figure, the kings accepted the invitation of the publisher to preside over the award ceremony, which in this edition has raised its endowment to 1 million euros for the author of the winning novel, compared to the 601,000 euros they received until last year.
At the ceremony, a dinner during which The winner and finalist novel of Planet 2021 to be announcedWriters such as María Dueñas, Boris Izaguirre, Manuel Vilas, Juan del Val, Javier Sierra and Marta Robles are present
As well as the president of FC Barcelona, ​​Joan Laporta, the journalists Susana Griso, Luis del Olmo and Mamen Mendizabal, and the entire dome of the Planeta publishing house, with its president José Creuheras, at the head.