The King will deliver the bullfighting and university awards of the Real Maestranza | Culture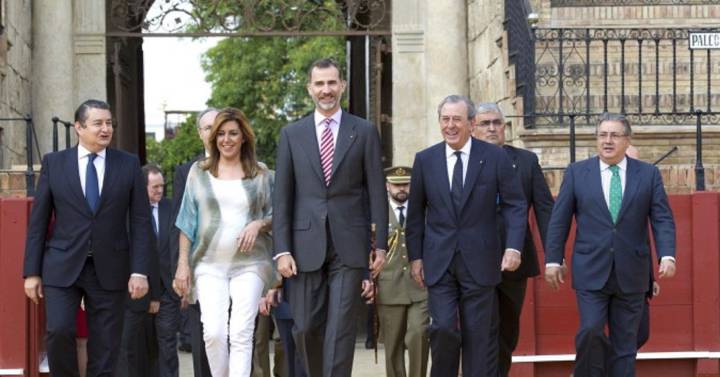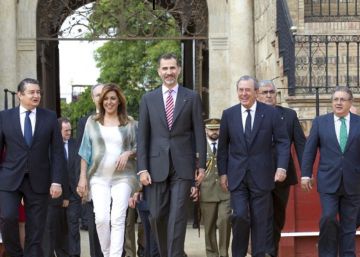 King Felipe VI will preside on February 20 the act of delivering the bullfighting and university awards, corresponding to the 2019 edition, granted by the Royal Cavalry of Seville. The monarch will attend in his condition of effective Big Brother of the corporation and on the occasion of the 350th anniversary of the institute of the noble body.
The appointment will be at half past eleven in the morning, little bullfighting time, in a tent that will be installed in the arena of the bullring of La Maestranza. Don Felipe will give recognition to the students with the best academic records of the different faculties of Seville, and to the successful bullfighters of the April Fair last year.
The jury of the master institution unanimously elected right-handed Sevillian Pablo Aguado as the great winner of the fair and author, in addition, of the best task of the cycle for his performance on the afternoon of May 10, in which he cut four ears to two bulls from Jandilla's cattle ranch and left on his shoulders through the Prince's Gate.
The other winners are the following:
José María Manzanares, best thrust.
Diego Ventura, best rejoneador gentleman.
Morante de La Puebla, best layer bullfighting.
Curro Javier, best junior of brega.
Iván García, best junior in banderillas.
Juan Antonio Carbonell, best chopper.
Fuente Ymbro, better livestock.
And 'Aperador', a copy of the livestock of Santiago Domecq, best bull of the cycle.
Don Felipe presided for the first time this act in June 2015 after succeeding in the baton of the Royal Maestranza to his father, King Juan Carlos I, who, in turn, had presided over this awards ceremony twice: in 2006 and 2010. Before that, Felipe had attended a general meeting of master gentlemen and the run of the Corpus of the year 2008, in which the right-hander Alfonso Oliva Soto took the alternative.