The King Fronton resists the pandemic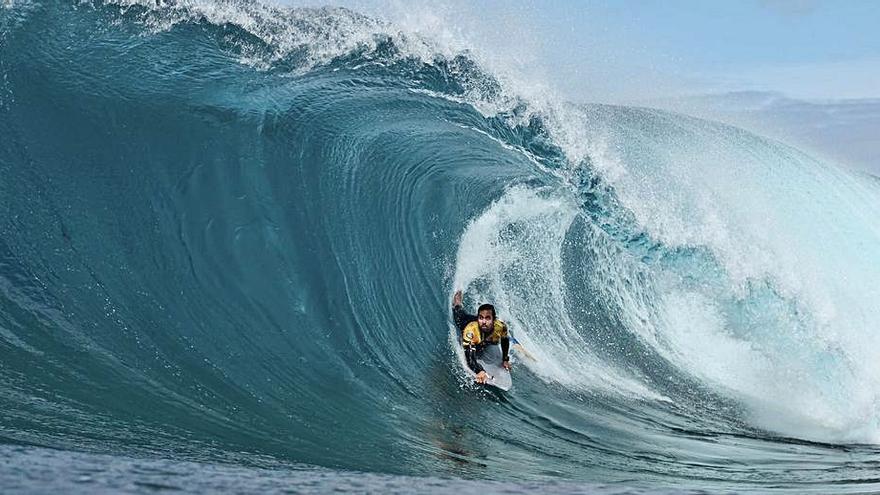 Gran Canaria will host a new edition of the Gran Canaria Frontón King, the most prestigious professional bodyboard event on the world circuit of the specialty. From October 17 to 31, El Frontón beach, in the municipality of Gáldar, will once again host the event, which this time is celebrated as the World Cup due to the suspension of the 2020 World Cup competition. It will be the only event that celebrated around the world due to the pandemic.
In this 2020 edition, the international championship modifies its format and becomes the World Cup Gran Canaria Frontón King as the only event of the tour. The organization wanted to offer a test in the face of the delicate health situation, and thus give way to the professional bodyboard competition canceled since last March.
The appointment will have all the measures and protocols that guarantee safety for both the competitors and the organization. Precisely, one of the measures adopted to be able to develop the test is the decision to hold it without an audience.
Restricted access
Access to the El Frontón wave will be restricted throughout the event. Bodyboard fans will be kept informed thanks to the broadcast via streaming that the organization wanted to promote this year, with a higher quality production and signal.
Social networks will also take on greater prominence to account for each of the events before, during and after the competition. The organization invites the responsibility of not attending the event in person to guarantee security and invites you to follow it through all enabled digital platforms, including the media.
The competition will be held in the open and female categories, with the attraction of having the most outstanding riders on the international scene, such as the current world champion Tristan Robert, Pierre Louis Costes and also Amaury Lavherne, a Frenchman living in Gáldar; Meanwhile, the representation in women will be led by Sari Ohhara, current world champion of the world tour, Isabella Sousa and Alexandra Rinder.
They will be joined by the best national and local competitors such as Jonathan Vega, William Lujan and Dailos Rodríguez, in men; in women, Teresa Padilla and Lara Ascanio will be the heads of series of the Canarian representation.
The World Cup Gran Canaria Frontón King 2020 consolidates the island as a safe destination for the practice of top-level sports and to celebrate the most important event of professional bodyboarding at the squad level, and all this in one of the most radical waves in the world , those of El Frontón.