The KIDZ children's channel is born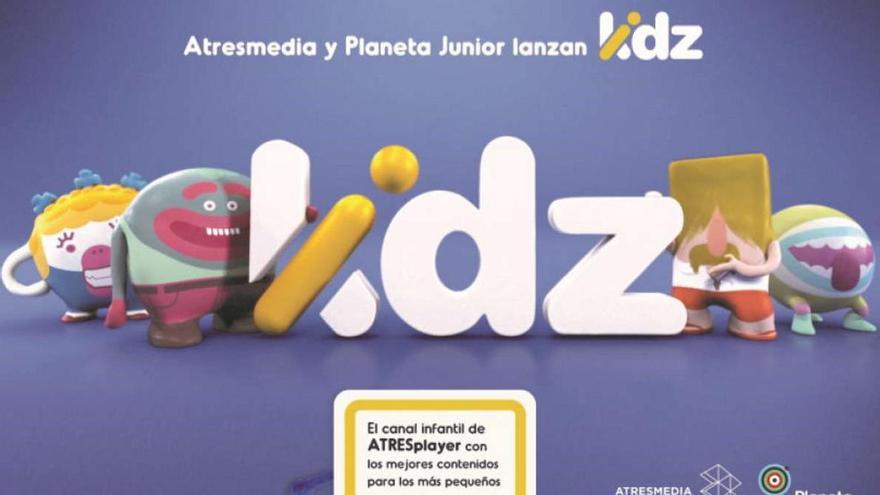 More than 1,100 hours of children's and youth content will fill the new KIDZ, a channel that offers ATRESplayer for free for multiple devices, and that in a few weeks it will also have an exclusive digital linear channel.
KIDZ (atreskidz.com) was born from the union of Atresmedia and Planeta Junior to offer "quality content, editorially selected so that the youngest and youngest members of the household can be entertained and trained", Atresmedia reported on Tuesday in a press release.
Within its catalog, the new space has an extensive list of films and children's series, available on demand or through its digital linear channel, whiche KIDZ will gradually expand.
Among the series that can be enjoyed at KIDZ, current hits such as "Monster High", "Hot Wheels City", "Barbie Dreamtopia" or the recently released "Pucca".
At KIDZ there will also be room for classics like "Heidi", "Marco", "Maya the Bee" or "Vicky the Viking", series that are part of the collective memory and that are "ideal to relive as a family."
The new proposal helps ATRESplayer to strengthen your content offering, since KIDZ joins Flooxer and Novelas Nova, its other two exclusive channels, as well as the linear channels of Atresmedia TV (Antena 3, La Sexta, Neox, Nova, Mega and Atreseries).