The key to Morat's success, Latinos who succeed away from reggaeton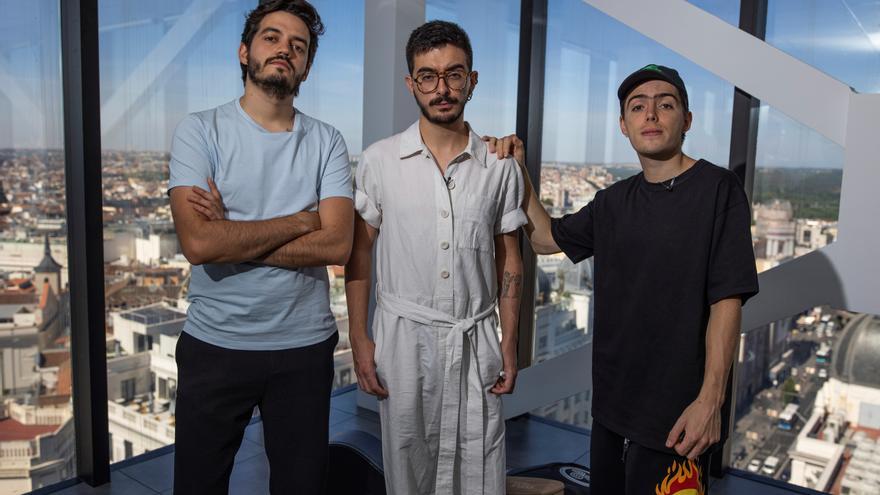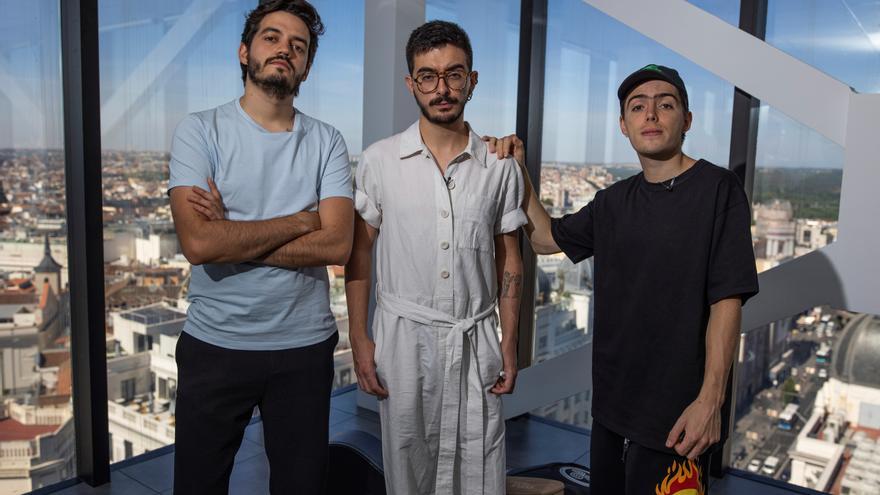 The Colombian group Morat, who has achieved world fame with his music while remaining oblivious to reggaeton, is back with his new album 'Where are we going?', An album that in the words of the members is "more mature" and "reflects" on the musical path towards which they want to go.
"The sustained uncertainty in this time asked us to think not only where we want to go, that is, where the music is going to take us, but also in how do we want to get there. It represents a bit the idea of ​​the musical exploration of the group, where we come from, what we bring from that place and what is the idea when traveling this way ", highlights to Efe Juan Pablo Villamil, bassist of the group that forms together with Juan Pablo Isaza , Simón Vargas and Martín Vargas.
The band, created in 2015, when it reached fame with songs like 'My new vice' and 'How dare you', has grown "a lot" since then. That journey of "maturity" is not only reflected in his songs, in which they sing of love and include social messages, but it has also been reflected on the cover of this album that arrives tomorrow on all digital platforms.
The album cover shows the members of the group looking serious in the elevator of a fourteen-story building (like the songs on the album), while carrying a large number of junk, most making a reference to their previous releases , as if they were opening a memory drawer.
As they confess, the secret that they have produced a "round album" has been the extra time they have had to "prepare it well" thanks to the pandemic: "This album should have been released last year, but for several issues we decided to delay it, despite the fact that most of the songs were already composed and recorded. The pandemic has allowed us to work more on it and decide the number of songs to enter, "guitarist Simón told EFE.
'Where we go?' (Universal Music) is a job in which they have various collaborationsAmong them is that of the Colombian singer Sebastián Yatra in the song 'Bajo la mesa', an experience that they describe as "wonderful", but also "Nightmare" with Andrés Cepeda and "Simply pass" with the Chilean singer Camila Gallardo.
They had long wanted to collaborate with the Mexican singer and actress Danna Paola those of Morat. They remember that last Christmas they released a song together, 'Sweet Christmas', but that because of the pandemic they had to record and compose each one in their country, so they were left with "wanting to meet her." "We wanted a female voice in the song ('Idiota'), because it has a very particular vocal arrangement and had a woman's voice, and that's how Danna's name came out. We contacted her, she said yes and Juan Pablo Isaza (vocalist) left for Mexico to finish writing the song with her (...). It was brutal working with herNot only on a vocal level but also acting, he helped us a lot with the video clip ", says Martín, the drummer.
Contrary to what prevails among his world-famous compatriots, Morat practices a type of composition "very pop" that, to differentiate itself, also takes advantage of the possibilities of the banjo, which gives them an air between indie and folk. However, they assure that they would have no problem collaborating with a regetonero, as long as the song "convinces" them and "includes instruments."
Friends since the age of 5, when they met in Bogotá, none of these twenty-somethings could imagine in the germ of that dream of making music that they would go on tour in the US, one of the challenges they faced in 2019 and will repeat this year . "This exceeded our expectations -laugh-. Being on a bus, living with 12 people for a month from top to bottom, is like the movies we saw when we were little, "adds Martín.
But before embarking on this adventure they will be on tour in Spain during August and part of September with twelve concerts, the first of which will host Valencia on July 30, to continue through Marbella (Málaga) with two appointments, Medellín (Badajoz), Chiclana de la Frontera (Cádiz), La Cerdanya (Catalonia), Calella de Palafrugell (Girona), Córdoba, Illescas (Toledo), Barcelona, ​​Madrid and Bilbao.