The Kanka returns to the Alfredo Kraus Auditorium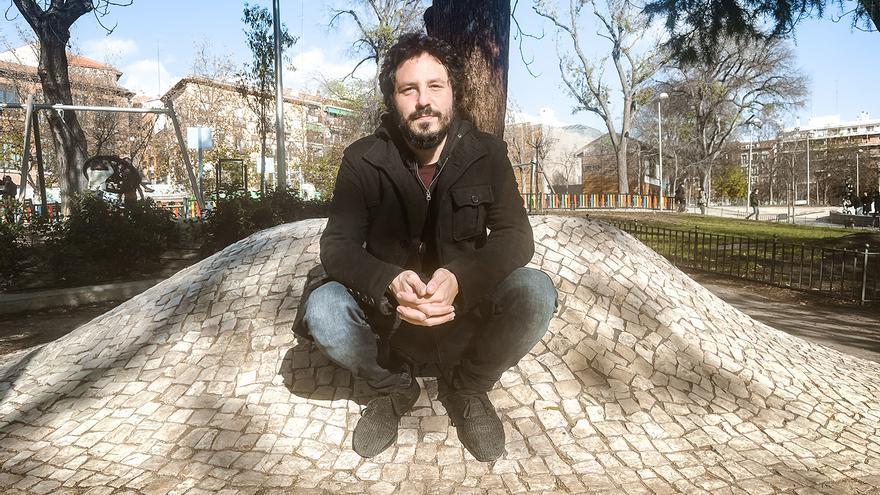 The Kanka returns next Sunday April 11 to Alfredo Kraus Auditorium of The Gran Canarian palms to present the new tour Clown. The rescue, with two concerts, at 12 and 19 hours, with his entire band. In which he will review songs from his discography and offer the public in Gran Canaria several surprises that he has been releasing in recent months, in a live show that promises to be very energetic and fun, at the height of the previous appointments in the capital. This concert is part of the 'Culture in action' program promoted by the Las Palmas de Gran Canaria City Council and whose tickets can already be purchased at a price starting at 30 euros, in the usual sales channels: Alfredo Kraus Auditorium box office and from the Pérez Galdós Theater or through the web portals www.auditorioalfredokraus.es Y www.teatroperezgaldos.es.
This new tour of the Malaga musician, Clown. The rescue, takes its name from the tour that he had to postpone last year because of the COVID-19 pandemic and with which this time he will tour the main Spanish cities in band format, accompanied by Juan Rubio (percussion and choirs), Álvaro Ruiz (guitar), Bouzuqui (charango and choirs), José Benítez (drums), Pedro Campos (bass) and Carlos Manzanares (winds, accordion and choirs). And, in addition to reviewing songs from the four studio albums that he has published: The art of jumping (2018), Corduroy and ruby (2015), Juan Gómez's lucky day (2014) and How bad I am and how little I complain (2013) or the EP CanEpé (2019), El Kanka will delight those attending the Alfredo Kraus Auditorium with the unpublished songs that it has released in recent months on digital platforms. What Do you know who you are, Zamba for my father or World's End, the latter performed with the Colombian artist El Pala; songs loaded with authentic poetry that deal with everyday situations and combine styles with a remarkable musical maturity.
Biography of El Kanka
Juan Gómez Canca, artistically known as El Kanka, is a singer-songwriter, composer and musician born in Malaga in 1982, where he began to flirt with the world of music from a young age after trying to study Economics and Philosophy. After confirming that he wanted to dedicate his life to music, he began studying this subject at the Malaga Conservatory to perfect his innate technique of playing the guitar. His first group was Doctor Desastre, which would later be renamed T de Trapo, until in 2007 his current project, El Kanka, came to light, with a varied fusion of styles, a remarkable maturity and a display of daily irony, freshness and proximity in the lyrics, with which he increasingly seduces and amuses the large public who enjoy his concerts on stages throughout Spain.
Despite his youth, he can boast of being one of the most awarded and recognized artists on the Spanish scene, with awards in competitions such as the City of Elche Singer-Songwriters, Malaga Crea or Cantigas de Mayo, among others. And in 2015 he crossed the Atlantic to present his music in countries such as Colombia, with three concerts in Bogotá, Medellín and Villavicencio, in addition to opening the presentation concert of Monsieur Periné, at the Jorge Eliécer Theater. Likewise, in addition to collaborating with numerous artists, he has counted on the participation in his albums of musicians of the stature of Juanito Makandé, Amparanoia, Las Migas or Antílopez.