The jury highlights in Amartya Sen his fight against injustice, inequality, disease and ignorance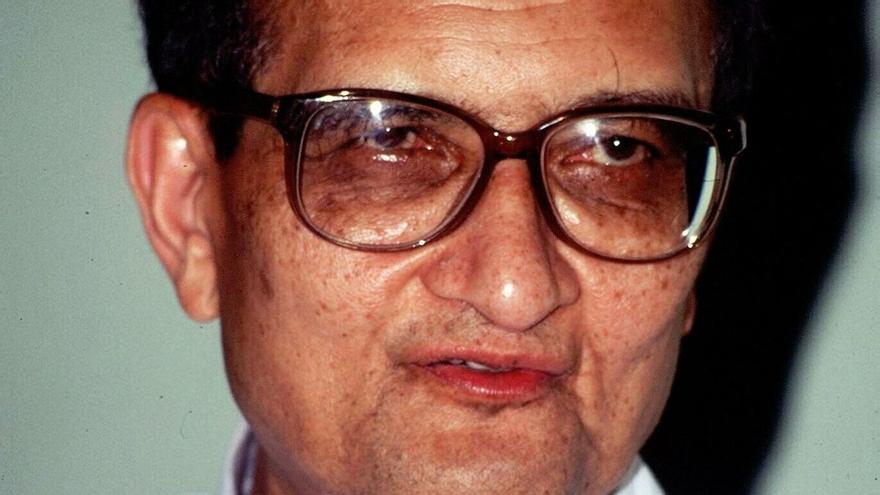 Amartya Kumar Sen, "Princess of Asturias" award for Social Sciences 2021, He was born on November 3, 1933 in Santiniketan (India). He received his doctorate from Cambridge University (UK) and was Professor of Economics at the Indian Universities of Calcutta and Delhi, the London School of Economics, and the Universities of Oxford (UK) and Harvard (USA). He was Rector of Trinity College, Cambridge from 1998 to 2003 and Founding Chancellor of Nalanda University (India) from 2012 to 2015. He is Thomas W. Lamont University Professor and Professor of Economics and Philosophy at Harvard University.
His research on famines and his theory of human development, welfare economics and the underlying mechanisms of poverty They have contributed to the fight against injustice, inequality, disease and ignorance. In his best known work, Poverty and Famines. An Essay on Entitlement and Deprivation (1981) showed that hunger is not a consequence of lack of food, but rather of inequalities in the distribution mechanisms of food. His contributions in the development of economic and social indicators have been the concepts of positive capacity and freedom, the real capacity of a person to be or to do something, as opposed to negative freedom, common in economics, which focuses on the non-interference. His school of thought has helped redirect development plans and some United Nations policies.
His books include Collective Choice and Social Welfare (1970), The Standard of Living (1987), Development as Freedom (1999) (Desarrollo y libertad, 2000), Identity and Violence: The Illusion of Destiny (2006) (Identity and violence. The illusion of destiny, 2007), The Idea of ​​Justice (2009) (The idea of ​​justice, 2012), An Uncertain Glory: India and Its Contradictions (2013) (An uncertain glory: India and its contradictions, 2014), with Jean Drèze, and The Country of First Boys (2015), a selection of essays that collects his most outstanding reflections on society, the economy, culture, politics and intellectual thought, several in particular about India.
He was one of the twenty-five figures of the Commission created by Reporters Without Borders to prepare the International Declaration on Information and Democracy, held in 2018. By intergovernmental agreement, forty-two countries created the International Association on Information and Democracy for the promotion and implementation of its principles. He has collected his memoirs in Home in the World: A Memoir (2021).
Nobel Prize in Economics in 1998, has also received the Alan Shawn Feinstein World Hunger Awards (USA, 1990), the International Catalonia (1997), the Meister Eckhart (Germany, 2007), the International Edgar de Picciotto (Switzerland, 2012), the Charleston- EFG John Maynard Keynes (UK, 2015), the Johan Skytte (Sweden, 2017) and Peace of the German Book Trade (2020), and the Eisenhower medals (US, 2000), Bodley (UK, 2019), from Edinburgh, Gold from the Asiatic Society and the Italian Republic, among others. Commander of the French Legion of Honor, he holds the Grand Cross of the Order of Scientific Merit of Brazil. Doctor honoris causa from more than a hundred universities, he is a member of societies such as the British, American Academy of Arts and Sciences, and the American Academy of Philosophy. He has been an advisor and honorary president of Oxfam International, president of the Econometric Society (USA) and of the Indian Economics, American Economics and International Economics Associations (France).
The Princess of Asturias Awards are intended, according to its Regulations, to reward "scientific, technical, cultural, social and humanitarian work carried out by people, institutions, groups of people or institutions in the international arena." In accordance with these principles, the Princess of Asturias Award for Social Sciences will be awarded to "creative and / or research work in history, law, linguistics, pedagogy, political science, psychology, sociology, ethics , philosophy, geography, economics, demography and anthropology, as well as the disciplines corresponding to each of these areas ".