The jury fails the Princess of Asturias Award for Communication and Humanities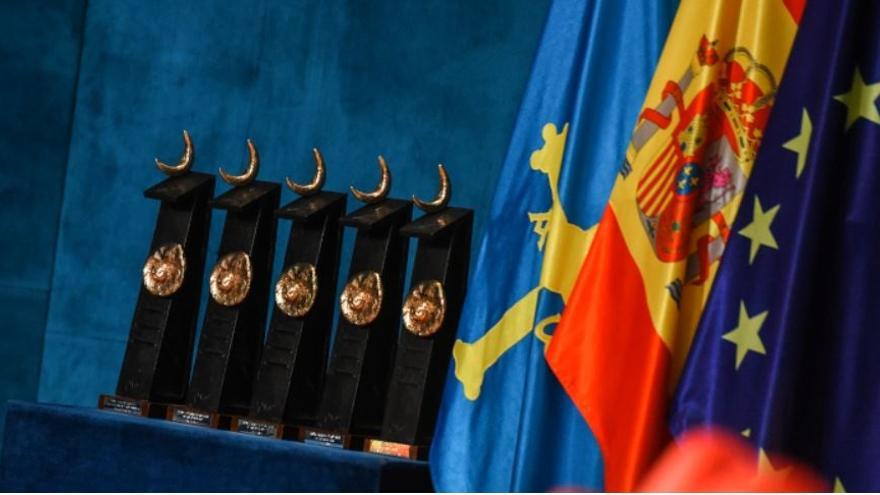 The jury announced this Wednesday the Princess of Asturias Award for Communication and Humanities 2021, to which they choose thirty-six candidacies of sixteen nationalities. This will be the second of the eight awards convened annually by the Princess of Asturias Foundation, after last week it distinguished itself with the one of the arts to serbia Marina Abramovic for a trajectory of more than five decades that have made her the greatest exponent of "performance".
That of Communication and Humanities fell last year jointly in the Guadalajara International Book Fair (Mexico), the largest in the Spanish-speaking world, and the Hay Festival of Literature & Arts, a contest originally from a small Welsh town turned into an annual gathering of writers and artists from around the world. This award, which distinguishes "the work of cultivation and improvement of the sciences and disciplines considered as humanistic activities and of things related to the media of social communication in all its expressions", has fallen in previous editions at the Prado Museum, Alma Guillermoprieto , Les Luthiers, James Nachtwey, Emilio Lledó, Joaquín Salvador Lavado "Quino", Annie Leibovitz, Shigeru Miyamoto and The Royal Society.
The Princess of Asturias Awards, which this year reach its forty-first edition, have received 363 nominations from 61 nationalities. After today, the awards corresponding to the categories of Social Sciences, on May 26, will still be pending; Sports, June 2; Letters, June 9; International Cooperation, June 16; Scientific and Technical Research, June 23, and Concordia, June 29 and 30.