The Junta de Andalucía has been losing the flu vaccine since 2012 | Society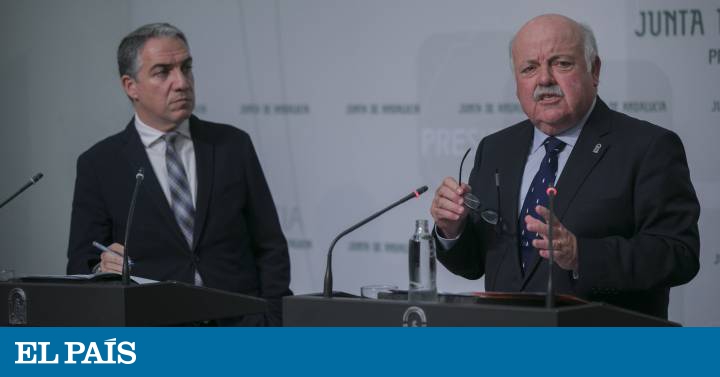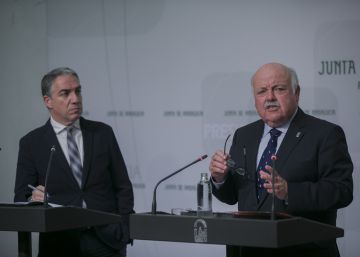 The Andalusian Government of PP and Citizens has taken to the Prosecutor the loss of 1.8 million flu vaccines since 2012, which has been estimated at six million euros. The Minister of the Presidency, Elías Bendodo, explained in a radio interview on the Cope network that the Board had referred the matter to justice "to rule on whether it appreciates any kind of irregularity." The PSOE alleges that the doses that do not appear in the official registry - called Diraya - were distributed among risk populations in prisons, members of the State Security Forces and Bodies, firefighters, nursing homes, NGOs or social groups.
The Andalusian Executive brought to light the disappearance of vaccines in mid-October, when the conflict between health professionals and the administration began to get worse before the breach of the promises advanced by the Ministry of Health. Bendodo called the alleged disappearance of 1.8 million vaccines "a new fraud" of the previous socialist governments that add to other complaints of the new team of the Board on the inheritance received, as the hiding of patients from the waiting lists or the Dependents who had not been registered in the system, and said that the socialist cabinets "lied to the central government" ensuring that they had vaccinated more people than they appear in the official register.
The Minister of Health, Jesús Aguirre, blamed the alleged alteration of the data by the previous Executives of the PSOE in his interest to "look good" in official statistics. His department initiated an investigation in March in which it was concluded that between 2009 and 2019 the Board had purchased 12,672,875 flu vaccines, of which 9,561,365 were injected and 1,222,875 returned. There are 1,882,793 that do not appear. The Board's inquiry has not responded to what was done with those almost two million doses that, according to these calculations, were never applied.
During a control session to the Government, the opposition leader and former president of the Andalusian Government, Susana Díaz, presented documentation that showed that more than 1.2 million doses were distributed outside the Diraya system, where Health centers overturn the vaccines that are administered during each campaign. The chief executive, Juan Manuel Moreno, counterattacked by displaying an email from a service chief of the Board in which he acknowledged that until then they had received instructions to increase the vaccinated statistics by 10%. The regional leader of the PP accused the socialist of having given a "political order" to alter the vaccination figures. From the PSOE it was alleged that what was done with that measure was to correct an "under-registration" to compensate the doses that were supplied apart from the Diraya and avoid the imbalance between the amounts used and those returned.
The Andalusian Socialists consider the decision to leave the case in the hands of the Prosecutor's Office "one more trick" of the counselor of the Presidency and argue that there has been no irregularity with the vaccines as it is an "obvious, proven, proven and known situation all the professionals of the different health districts. "Bendodo, for his part, insists on the credibility of the management of the previous Socialist Governments in the matter of Health with this controversy, just when the criticisms also increase on the performance in that area of ​​the Bipartite Executive