The judiciary extends the courts specialized in abusive banking clauses up to one year | Economy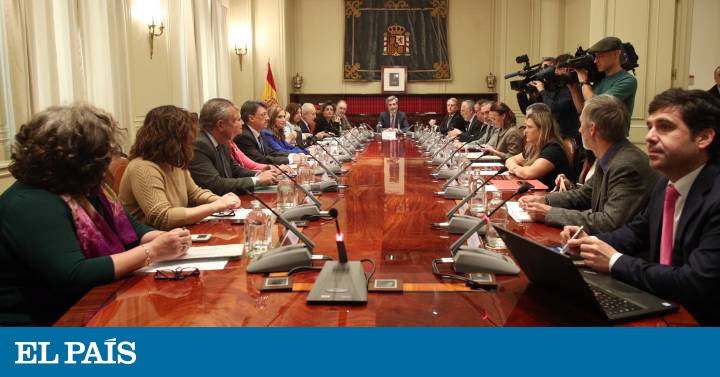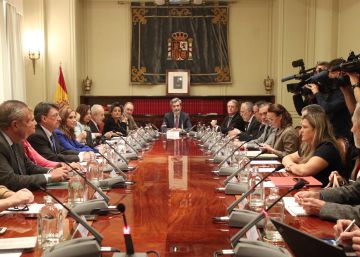 The General Council of the Judiciary (CGPJ), the Ministry of Justice and the Autonomous Communities have agreed this Friday to extend the plan of specialization in courts of abusive clauses between six months and one year. The duration of the extension will depend on the specific situation of each judicial body and its workload, the CGPJ said in a statement.
In 2017, after European justice forced banks to return everything paid for the ground clauses, 54 special courts were created —One by province on the peninsula; two in the Balearic Islands and two in the Canary Islands— to deal with the flood of demands of those affected. A year ago 260,000 had been submitted and there were barely 52,000 resolved, two out of ten. The specialized courts were overwhelmed.
The situation has improved since then, but there are still more than 250,000 lawsuits to resolve, because new demands have continued. The latest statistics of the General Council of the Judiciary (CGPJ), published in September and which refers to the activity of the courts specialized in this type of process during the second quarter of the year, indicated that, for the first time since June 2017, when these types of specialized courts were launched, the number of cases resolved in a quarter (38,521) exceeded the number of new litigation that had entered (32,538).
With the latest data in hand, so far 143,622 sentences have been handed down, which in an overwhelming 96.7% of the cases were estimates, that is, they gave the reason to the mortgage client that his contract contained an abusive clause. More than a hundred judges currently provide support in the 54 specialized courts throughout Spain. He CGPJ says that the improvement in processing is "generalized", but highlights that autonomous communities such as Andalusia, Catalonia, the Basque Country, the Balearic Islands, Madrid and Navarra continue below the country's average.
The president of the Supreme Court and the General Council of the Judiciary (CGPJ), Carlos Lesmes, chaired this Friday the coordination meeting of the special plan on ground clauses, which were attended by representatives of the governing body of the judges, of the Ministry of Justice and of the autonomous communities with competences in this area.
The members of the CGPJ Mar Cabrejas, Álvaro Cuesta and Gerardo Martínez Tristán were present at the meeting; the Secretary of State for Justice, Manuel-Jesús Dolz; the secretary general of the Administration of Justice, Antonio Viejo; the general director of Relations with the Administration of Justice, Esmeralda Rasillo; the counselors or counselors of Justice of the Basque Country, the Canary Islands -which will intervene by videoconference-, Navarra and Madrid; as well as others responsible for this matter in Catalonia, Galicia, Valencian Community, Andalusia, Asturias, Cantabria and Aragon.
. (tagsToTranslate) judicial (t) power (t) extend (t) year (t) tried (t) specialize (t) banking clause (t) (t) abusive (t) abusive (t) organ (t) organ ( t) create (t) 2017 (t) flood (t) procedure (t) have (t) 250,000 (t) issue (t) pending (t) resolution



Source link