The judge sends the rapist of Igualada to prison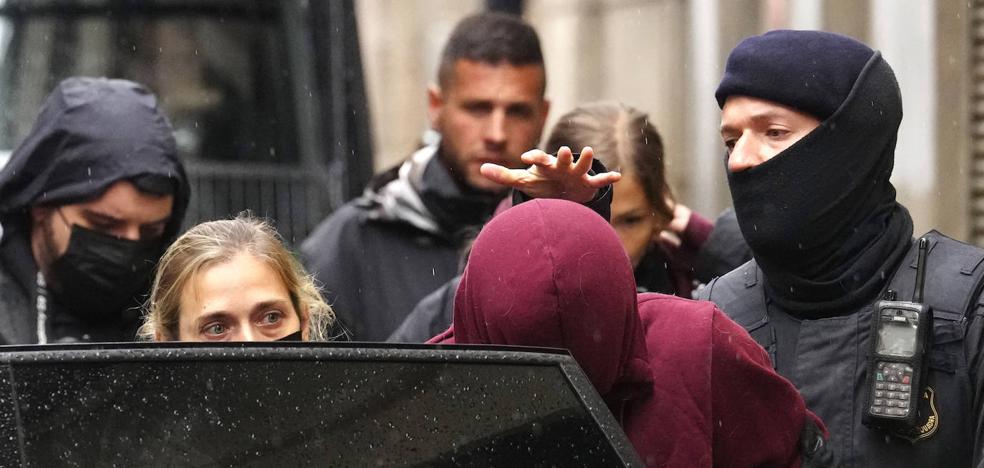 The young man is charged with sexual assault and attempted murder.
The investigating judge number 4 of Igualada (Barcelona) has agreed this Saturday to send the 20-year-old Bolivian to jail, accused of brutally raping a 16-year-old girl on Halloween night last year and giving her a beating with a metal bar at the exit of a nightclub in the Barcelona town. The magistrate, after the appearance of the alleged rapist, has decreed provisional prison, communicated and without bail.
According to judicial sources, the young man has only answered questions from his lawyer. He is finally being investigated for two crimes, as the family's lawyer had claimed, who is demanding the maximum sentence for the accused. In addition to sexual assault, he is charged with attempted murder. And it is that, the alleged sexual aggressor savagely raped the victim and also attacked her with a metal bar that almost ended her life.
He spent two months in the ICU and has needed five operations to try to recover physically. However, the blows suffered to the head - she was initially admitted with a brain fracture - have caused lifelong sequelae, as she has lost 90% of her hearing in one ear. The alleged rapist was arrested last Thursday in Igualada, after a long investigation that lasted five and a half months. After spending three days arrested in police stations and refusing to testify before the Mossos, this Saturday he has gone to court.
The Catalan Police investigated at first in the young man's environment. But once he had ruled out all the suspects related to the victim, he moved on to plan B and the fact that the accused had a criminal record facilitated the investigation and ended up being key to his arrest. In the past, the young man sexually abused his seven-year-old little sister and was denounced for mistreatment by his ex-partner. TV3 has reported this Saturday that he was under probation when he was a minor.