The judge postpones the appearance of the former CEO of BBVA after claiming that he is traveling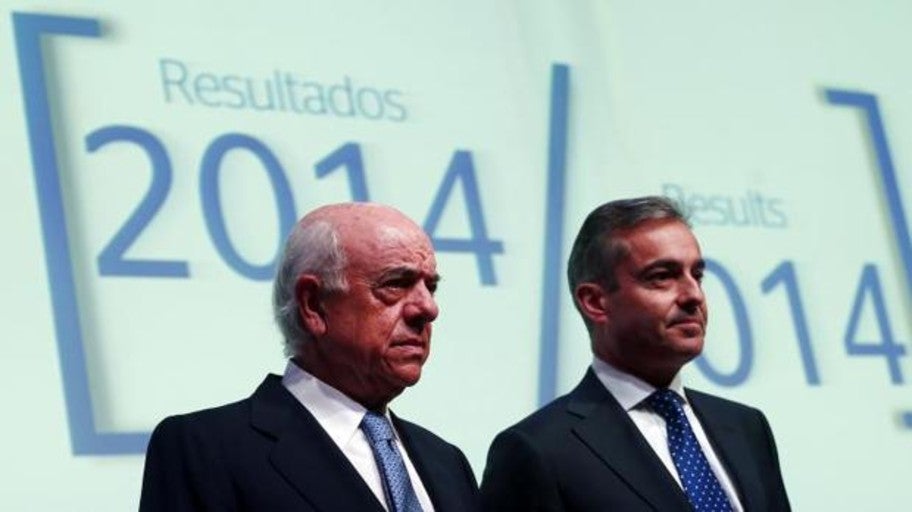 MADRIDUpdated:
The former CEO of BBVA Angel Cano he has not appeared this Thursday finally to declare as investigated in the Villarejo case after communicating that these days he is traveling abroad, so that judge Manuel García Castellón has decided to re-appointment for next Thursday, July 11.
Ricardo Gómez Barredo, member of the Board of Directors of Garanti (a company owned by BBVA), another of the investigated companies cited this Thursday, has also announced that he is abroad, so the judge has re-quoted him on the same day than to Cano, according to legal sources.
In addition to Cano, this morning was also cited as being investigated in the piece that investigates the supposed espionage that BBVA ordered the ex-commissioner, Ignacio Pérez Caballero Martínez, director of the Commercial Banking Network of the entity, who has accepted his right not to declare, according to legal sources.
When Gómez Barredo announced his failure to appear this afternoon, from 4:15 p.m., the other two accused who had also been summoned at that time will appear: Javier Malagón Navas, performance management & control, & head of data in Finance and Antonio J. Bejar González, president of Distrito Castellana Norte (company in which the bank has a stake).
Between this Thursday and tomorrow have been cited nine investigated for this cause, Most senior current or former bank positions. All of them are being investigated for crimes of active bribery and discovery and disclosure of secrets.
On Friday, the bank's former security chief, Julio Corrochano, was summoned; Inés Díaz Ochagavia, who replaced her as director of Corporate Security; Nazario Campo Campuzano, head of the Security team, and the partner of Villarejo, the lawyer Rafael Redondo.
Villarejo case
In this piece, which remains under secrecy, the judge investigates BBVA's relationship with Cenyt, the Villarejo company, which is believed to have started in 2004, when Sacyr intended to take control of the entity. According to the investigation, the bank hired Cenyt services for 5 million euros.
The name of Corrochano appears in contracts signed with Cenyt, and in telephone interventions there is a conversation in which he says that the "presi" called him every ten or fifteen days, alluding to Francisco González, known as FG, which would mean that I was aware of this espionage operation.
Ex-ministers, journalists, businessmen and bankers, among others, they were the object of this espionage for which Villarejo would have used the help, among others, of Corrochano.
The researchers estimate that more than 15,000 calls were made by government members, businessmen, institutions and journalists.
These investigations in the Villarejo case led to the resignation in March of Francisco González as honorary president, after having left in December to preside over the entity.
(tagsToTranslate) cano (t) bbva (t) judgment



Source link