The judge in the Villarejo case dismisses Sánchez Galán's request to file the investigation against him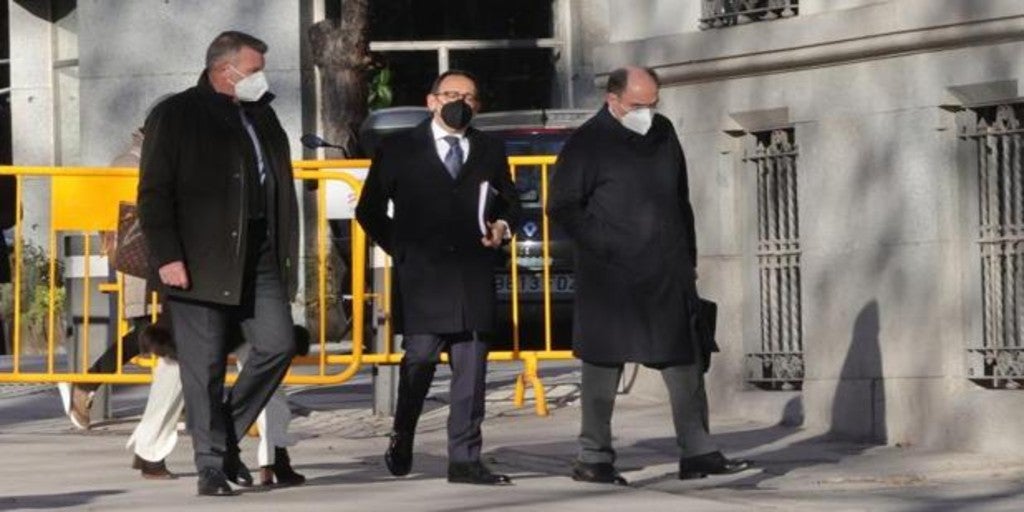 MADRID
Updated:
Keep

The judge of the National High Court, Manuel García Castellón, has dismissed an appeal filed by the president of Iberdrola, José Ignacio Sánchez Galán, and has confirmed his order dated December 17 in which rejected the dismissal of the proceedings followed against him in piece 17 of the Tándem case in relation to supposed assignments to the commissioner José Manuel Villarejo.
In his appeal, Galán upheld the full nullity of the appealed resolution since he was interested in the free dismissal and filing of the proceedings, while the instructor's order spoke of provisional dismissal, for which he considered that García Castellón's resolution did not meet the claim made. The brief also considered that the facts that motivated the declaration of President Iberdrola as investigated were prescribed and that the magistrate did not respond to said allegation.
In an order issued this Thursday, the magistrate has assured that it is not appreciated that this has caused a situation of material defenselessness to the defense of Sánchez Galán. Every time he has had the opportunity to mention this issue by way of appeal.
The head of the Central Court of Instruction Number 6 of the National High Court has indicated that "this being the case, this resource serves to ratify the dismissal of the free dismissal interested in said defense, because even when circumstantially and on two occasions he uses the order the expression 'provisional dismissal' (one of them, by the way, in the background), in the reasoning there is a response to the filing claim based on the prescription of the facts for which mr. Sanchez Galan".
Secondly, the defense of the president of Iberdrola alleged nullity of full right for infringement of the fundamental right to effective judicial protection in his manifestation of the right to action since no diligence had been practiced in relation to the complaint presented by his part. on July 28 of last year, as well as that "the same practice" had not been followed with Galán as in other cases, which would imply the breach of the principle of equality in the application of the law.
In reference to this argument, the judge has indicated that it has not been verified that the appellant has been materially defenseless, as is evidenced, he says, when verifying the possibility of deducting this matter by way of appeal.
"Again we must refer to the contested order, where the reasons that justify the absence of investigative action are referred to, considering that the reported facts do not allow inferring the existence of any criminal offense," he explained.