The judge does not impose a reviewable permanent prison on the murderer of Marta Calvo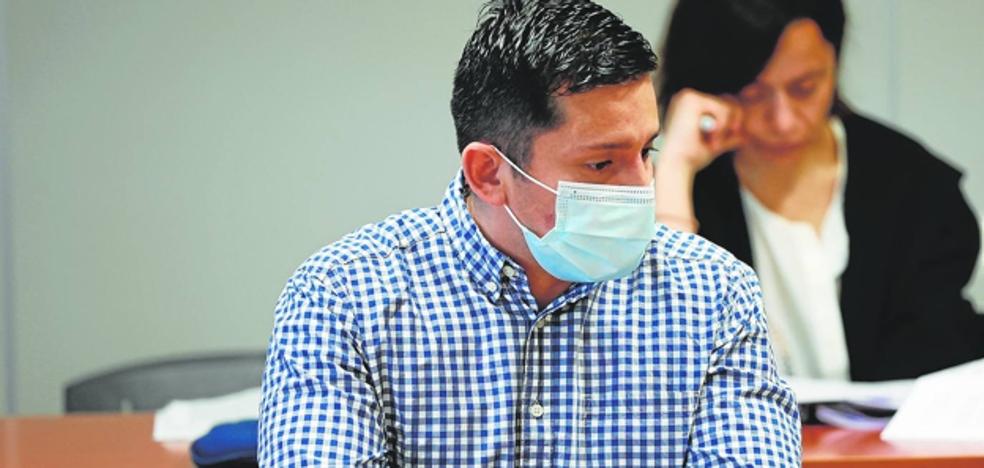 The magistrate issues a 159-year sentence for Jorge Ignacio Palma for three murders and nine sexual abuse
Severe conviction for the murderer of Marta Calvo and two other women, but not as forceful as it could be. The judge imposes Jorge Ignacio 159 years in prison for three murders and nine sexual abuses. The judge does not follow the guidelines of the jury's forceful opinion and imposes a sentence with the nuance that he "will serve a maximum of 40 years."
The resolution imposes 22 years in prison for each of the murders of Marta Calvo, Lady Marcela and Arliene Ramos. Even this punishment does not reach the maximum of 25 that the Penal Code allows for the crime of murder.
Marta Calvo's family has already described the sentence as "surprising" and has called a press conference for the afternoon of this Thursday, September 1. And it is that, another of the controversial elements of the resolution is that the judge acquits Jorge Ignacio Palma of the crime against moral integrity for which Marisol Burón, mother of the deceased, asked for a prison sentence. The crime is part of the condemned man's attitude of dismembering the young woman's body and disposing of it in several containers. The magistrate acquitted him of this cause.
Regarding civil liability, the judge sets the compensation that the defendant must pay to the relatives of each of the three fatalities at 565,000 (with amounts ranging between 70,000 and 75,000 euros for the relatives of each deceased) and 50,000 euros for each of the seven victims who survived and to whom Jorge Ignacio introduced cocaine vaginally or anally.
"To Marta's mother and father, who made up her entire family, for her death and the non-material damage resulting from it, in the amount of 70,000 euros, which is estimated adjusted to the seriousness of the attacks on her life and against their indemnity and sexual freedom suffered", indicates the resolution.
In a 212-page sentence, the judge limits the maximum time that the convicted person can spend in prison: "In accordance with the provisions of article 76 1 c) of the Penal Code, the maximum effective fulfillment of the custodial sentences imposed may not exceed 40 years.