The judge detaches Borja Fernández from the Oikos case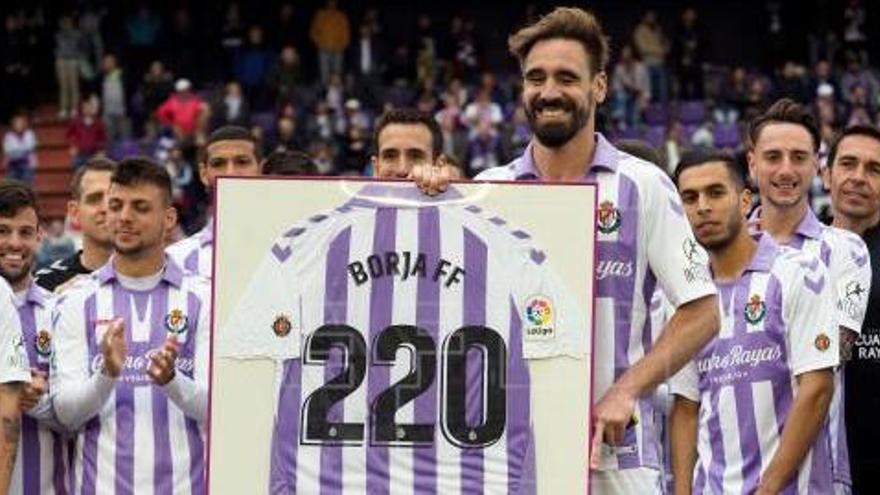 The judge has agreed to dismissal of the proceedings against Borja Fernandez of supposed match-fixing, with which the footballer is released from the procedure with loss of investigated status, despite the fact that the investigation phase has not yet concluded.
In a car dated Monday made known to the parties this Wednesday, the judge of first instance and instruction number 5 of Huesca consider that there is no "sufficient incriminating evidence in the case or conclusive that justifies the eventual opening of oral proceedings ".
But also, once Borja Fernández's phone dump was received, there is no provision for "new investigation procedures" in relation to their participation in the events.
The fact that is being investigated and that provisionally was attributed to Borja Fernández, who was captain of Real Valladolid at the time, It is the predetermination of the result of the match that was played in Valladolid on May 18, 2019 against Valencia, for the latter to win, as it actually happened.
The judge, in his car, praises the good work of the police in gathering evidence, but acknowledges that in the investigation and prosecution of this type of crime it is very difficult to have "personal and direct" evidence Unless a confession occurs.
And although he estimates that there is a "reasonable suspicion" of the participation of Borja Fernández In the facts investigated, he does not have "a sufficient conviction" to allow a formal complaint and, where appropriate, the opening of oral proceedings.