The judge cites the former president of the FROB to clarify how the resolution of Banco Popular was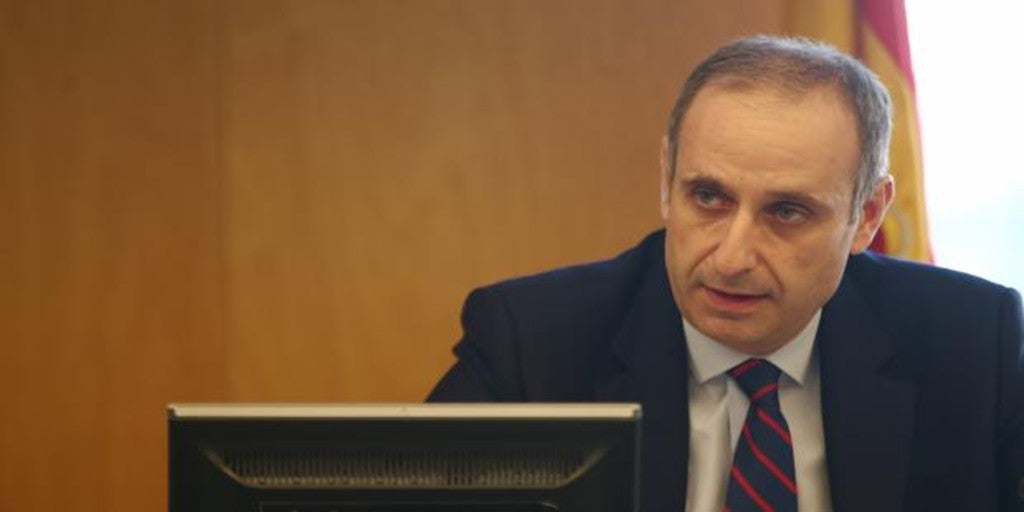 Madrid
Updated:
Keep

The judge of the National High Court José Luis Calama has summoned to testify as a witness on May 27 to Jaime ponce, former president of the FROB, to try to clarify the details of how the resolution of Banco Popular was carried out on June 7, 2017, with the subsequent subsequent award to Banco Santander.
«Mr. Ponce, as president of the FROB (Executive Resolution Authority), experienced the Banco Popular resolution mechanism firsthand and, therefore, is a privileged witness who can provide essential data on how the resolution process was managed, having to explain many details of it, from its genesis until its completion ", explains the car, to which ABC has had access. Likewise, the investigating judge demands that the institution report the identity of the top manager of the Resolution Directorate of said body in the first half of 2017, in order to also summon him as a witness.
Beyond this, Calama requests the FROB to send a copy of all the emails issued and received from those involved in the resolution process. Not all emails, but only those related to Banco Popular between April 1 and June 7, 2017. Said emails are limited to those sent or received by the Single Resolution Board (JUR), the European Central Bank (ECB), the Bank of Spain, the National Securities Market Commission (CNMV), Deloitte, Banco Popular, Banco Santander and BBVA or any other financial entity.
This last tagline of "any other financial institution" has to do with the fact that between the aforementioned dates the then president of Popular, Emilio Saracho, opened a process for the sale of the entity with the five main Spanish banks. And, also, due to the contacts and communications that could have occurred from various entities in the days prior to the resolution, which ended in an award to Banco Santander for the theoretical symbolic price – not practical – of one euro. Own
Luis de Guindos, then Minister of Economy, acknowledged in his testimony that the bank was offered to five entities but that none chose to make an offer.
Likewise, the magistrate also requests the FROB to send him, duly certified, all the minutes of the meetings of its Governing Commission held in the first half of 2017 in which any issue related to Banco Popular has been discussed.
In this case, the last two presidents of the Popular are imputed, among others: Angel Ron and Emilio Saracho. Although one and the other are investigated for different reasons. In the case of the former, it is a matter of clarifying the details of its management and, specifically, how the capital increase of 2016 for 2,500 million euros was carried out. In the case of the second, it is a matter of elucidating whether there was manipulation of the markets by information published in the media.