The judge authorizes that the controversial LGTBI books of Castellón be made available to students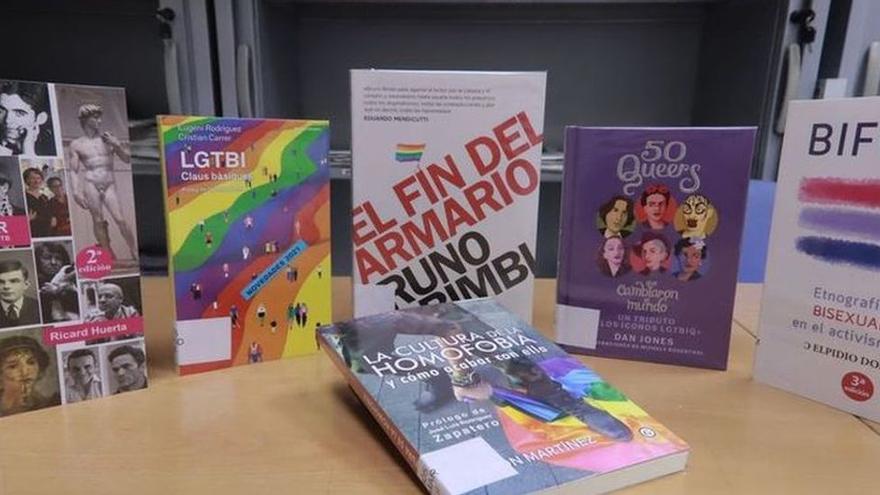 According to legal sources, after analyzing the allegations presented by the City Council and the Public Prosecutor's Office, the magistrate understands that the contested administrative action "has a direct legal basis in Law 8/2017, of April 7, of the Generalitat, comprehensive of the recognition of the right to gender identity and expression In the Valencian community".
According to the resolution, which can be appealed on appeal, "no proof has been provided, even indicative, of the concurrence of the illegality that the plaintiff denounces in the municipal action ", as well as" that the content of the materials (donated books) violates human rights ".
"Ultimately, it has not been proven that the contested action could cause any harm (…). Agreeing on the precautionary measure in this case would be equivalent to leaving the application of the laws in force to the discretion of the interests or subjective assessments of the individuals ", specifies the car.
The position of Christian Lawyers
The Contentious Administrative Court No. 1 of Castellón lifts the precautionary measure that forced the withdrawal of the gender ideology books from the public institutes of the city, despite the opposition of the Prosecutor (attached order and letter of the Prosecutor). The Spanish Foundation of Christian Lawyers will appeal this decision. Its president, Polonia Castellanos, assures that "the resolution incurs several errors when it says, for example, that the libraries of the institutes are municipally owned." It further states that "the judge in this car ignore the report of fiscal Ministery, which supports the very precautionary measure. "And highlights:" it is an attack against religion, the freedom of parents to decide on the education of their children and against the interests of the minor instructing them in pornography, prostitution and sex with drugs. "
The Christian Lawyers association has launched a campaign to ask the mayor of the council, Amparo Marco, to dismiss the councilor for culture, Verónica Ruiz. In this complaint they relate some fragments of the books for which they should be withdrawn from the students.