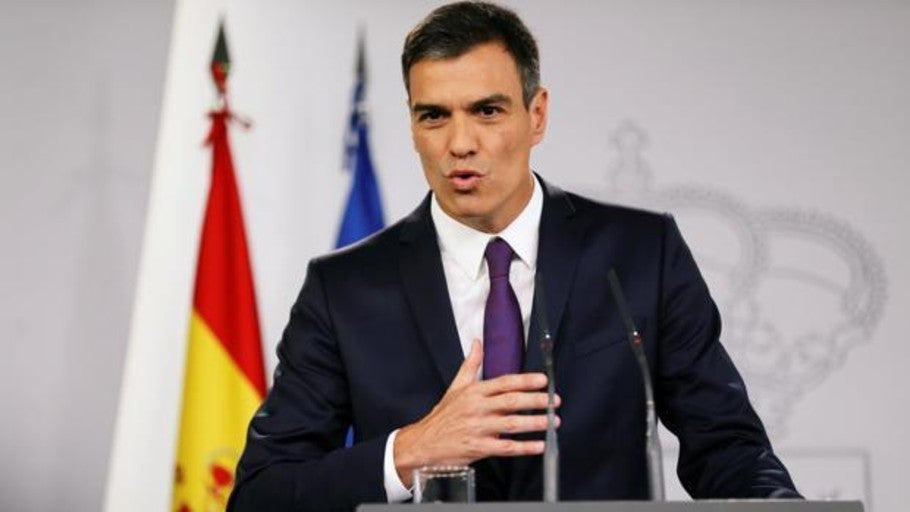 Updated:
save

The third quarter EPA brings us bad news and it does so at the worst time for the Government, which should forget about the electoral campaign, review its anesthesiating speeches and moderate its pathological predisposition to spending. I know that this request is useless, because Sanchez would never do such things, but it is never a bad time to ask for sanity and demand temperance. In fact, if we eliminate the seasonal effects that influence the quarterly figures, we find that the occupation stagnated and unemployment left us up to 14.4%, reversing its positive trend of recent years. That is, employment, which had been decelerating for months, has simply stopped. The active population increases — it is the cause of the growth of unemployment — and it does so thanks to the increase in the foreign component, because the activity rate remains constant and low, as is tradition among us.
Now put in the blender a stagnant employment and a growth of the mortecino GDP; to nothing the harsh demands issued by the community authorities, which ask us to reduce the deficit by more than 6,000 million; Add the break in exports and the evaporation of investments and you will clearly see the arduous task that awaits the next government, as soon as the calendar turns the corner of 10-N. Come on, such a bleak picture that, if I were a candidate, I think I'd rather lose the elections. But there are bold people, such as the candidate Pedro Sánchez, who are not so faint-hearted and are determined to fight and, in addition, they do so wrapped up with the deployment of an entire encyclopedia of promises that will delight voters.
The problem is that the accounts will not add up, even if there is the dreaded tax increase that will be inevitable. It does not give, it is not enough and that rise will exert a strong contractive pressure on the activity. That it is just what we do not want, because it is, just, what does not suit us. But Sanchez doesn't think about tomorrow's activity, his obsession is today's votes. Well, on November 10, will he have enough to govern? Only no, that's for sure. So the big question is who and with whom will he rule?