The Jazz extend their winning streak to nine at the expense of the Clippers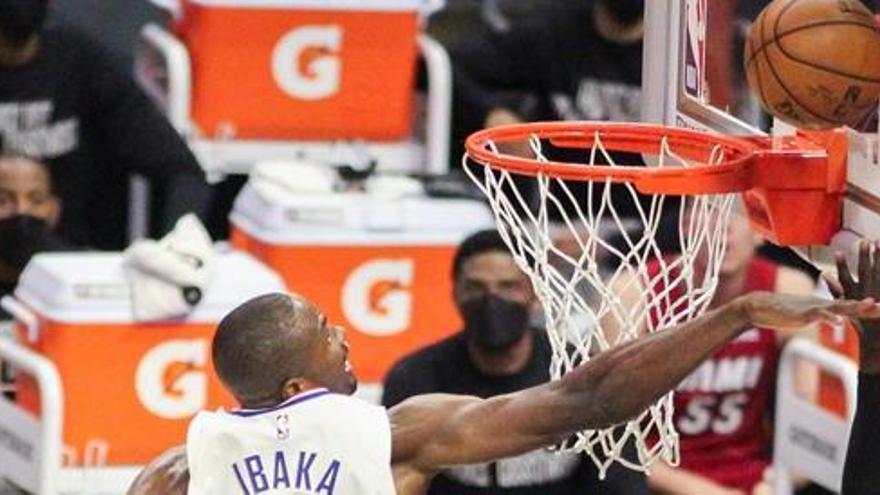 Guard Donovan Mitchell achieved 24 points as the best scorer of the Utah Jazz, who beat Los Angeles Clippers 96-114 away and they achieved their ninth consecutive victory.
The Jazz, leaders of NBA, improved to 24-5 with their 20th win in 21 games after winning this matchup of Western Conference favorites.
The Utah team beat the Clippers for the ninth time in the teams' last 12 meetings.
French center Rudy Gobert contributed a double-double of 23 points and 20 rebounds and reserve point guard Jordan Clarkson had 18 for the Jazz.
For the Clippers, guard Lou Williams had 16 points for best scorer. Reggie Jackson also shot 15 and backup Amir Coffey had 13 for the Los Angeles team.
The Spanish nationalized Congolese player Serge Ibaka contributed 10 goals in 21 minutes of play, by making 4 of 10 field goals, including 2 of 4 triples, and had four rebounds.
The Clippers were at a disadvantage, missing Kawhi Leonard, who missed his third straight game with an injured leg, and Paul George, who missed his seventh straight game with an injured toe. Nicolas Batum was also left out with a concussion, leaving the Clippers without three regular starters.
The Clippers saw their record drop to 3-2 this season when they played without Leonard and George.