The Javis: "That we are opens the door to many others"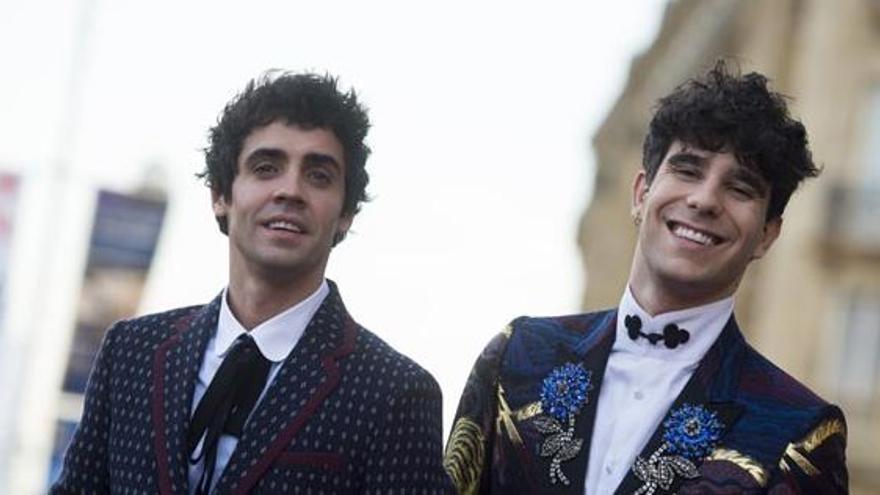 They are two of the most versatile artists on the Spanish audiovisual scene and they turn everything they touch into gold. Javier Ambrossi and Javier Calvo, the couple of 'The Javis', they return to television this Monday in the second edition of'Mask Singer ' a show they adore for the freedom they have to be themselves.
Histrionics, without scripts or rundown, they will fight like "researchers" to know what famous person is hiding under the mask in this Antena3 program, which will premiere a few days before the debut on the Atresplayer Premium platform (on May 30) of the Spanish version of 'Drag race', where they act as a jury.
After the success of his series'Poison', Ambrossi and Calvo have become a benchmark for the LGBT community, something that fills them with pride, they tell EFE in an interview. They are there and they want to be more present every day to continue opening doors for many others to pass through.
-Question: What does being on 'Mask Singer' bring you?
-Javier Ambrossi: It gives me great joy to bring back that nineties TV that I loved. The "Surprise, surprise", the sofas from "What we bet" … Mix everything that I have liked all my life: music, the famous world, the world of games (…) We also do it from the non-fear , we intuitively jump into the pool and it is a very good feeling, to feel that on TV you are being and doing what you want at that moment. At this moment when you screw up in an interview and everyone is going to say something Feeling that moment of freedom is something precious and it is something that we should claim more in interviews and in entertainment formats.
-Javier Calvo: When we are filming a movie or a series of ours there is a lot of responsibility, a lot of stress, a lot of tension… We had a great time but in the end it has to get ahead in a while and it is something very complicated. On the other hand, when we are going to do a program like "Mask Singer" we are going to have a good time and enjoy ourselves. This is very much appreciated because it relaxes you. And I allow myself a lot to be myself, for people to know me as I am quite naturally.
-Q: And what special touch do you bring to the program?
-J. Calvo: We have a lot of knowledge of the resumes of almost all the actors and actresses in this country. We are quite Wikipedia, we know a lot of data that we do not even know why we know it. We have a lot of passion and we take it very seriously and I think it shows. There are many people who think that television is a lie, that it is going to do the paripe a bit … but no, we are going to make it true. Everything we have done on television has been true, from "Operation Triumph", "Mask Singer" or "Drag Race", we have been fortunate that everything we have done has been 100% authentic and true.
-P. What do you think of that nonsense that people say that you are "even in the soup"?
-J. Ambrossi: As long as they keep making the data that the programs we do make and as long as people love us and continue to see what we do and continue to propose formats like this, I have bad news, I will continue to be in the soup.
-J. Bald. We, like everyone else, have to work and do the projects that we like and that's it.
-P. And who says that you seem the only representatives of the LGBT community?
-J. Calvo: Clearly we are not the only representatives, of course not. (…) We are everywhere because we are human beings who are a very high percentage of the population and we are a group that increasingly has more representation in all strata of society because we are valid, we have talent and we deserve to have a place in all the places.
-J. Ambrossi: Wherever we are, we multiply. For example, in "Veneno" the number of trans actresses who have come from the hand that we have a space … We may have chosen other projects we chose to do "Veneno" to give voice to many trans actresses. That we are opens the door to many others. Now being on "Drag Race" to many other people. That they say that I am even in the soup and that I am the only representative (of the group) does not matter to me because in my heart I know that every time I am I open the door to many others.