The Javis reveal their friendship with Madonna as a result of 'Venom': "He invited us to his house in London"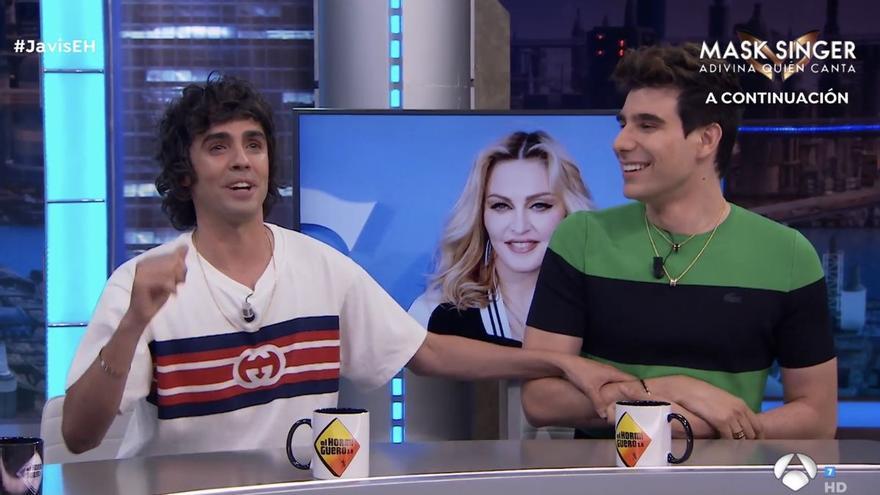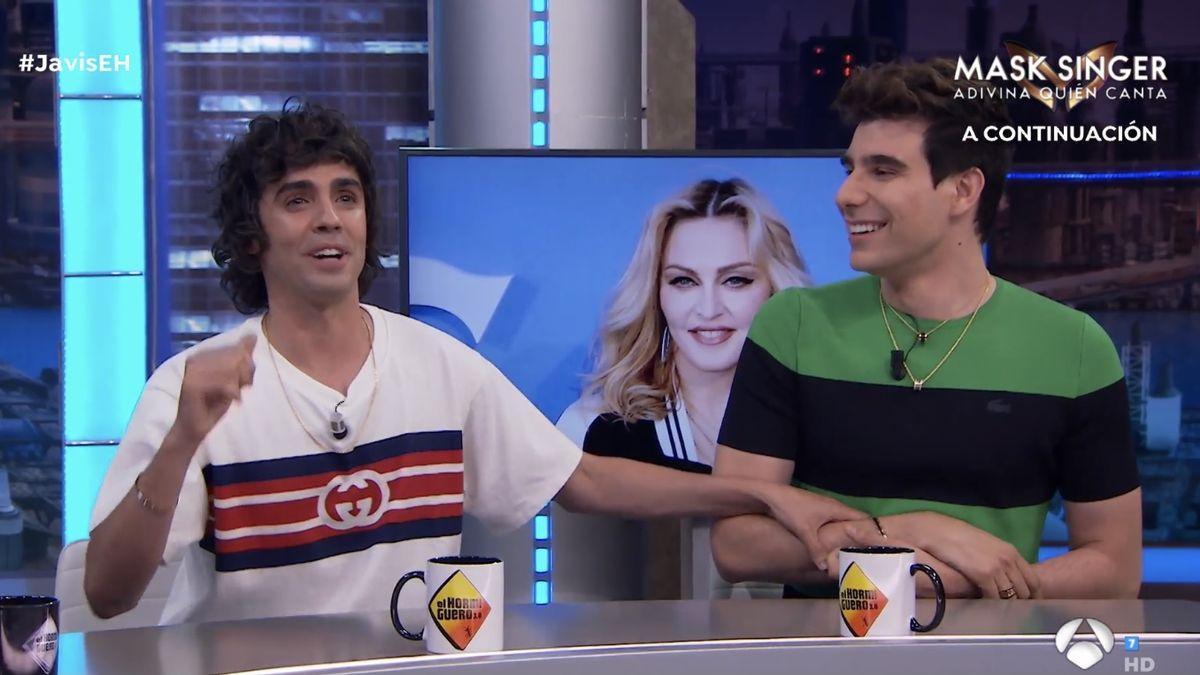 The Javis they visited this Wednesday 'The Hormiguero' to talk about their work at Atresmedia as researchers from 'Mask Singer' and judges of 'Drag race'. But aside from these programs, the couple of creators also revealed some anecdotes, such as his meeting with the kings of Spain on the centenary of Berlanga.
"It was more natural than I expected. They talked about the exhibition, about the cinema, very natural, I felt good," confessed Calvo, while Ambrossi acknowledged that he had been "cool." But they weren't the only kings they had known, since as they revealed they maintain a "friendship" with the queen of pop herself, Madonna.
After Pablo Motos insisted that they talk in more depth about this anecdote, they finally broke loose: "It's 3 in the morning and suddenly I see a message:"Madonna wants to meet you in 5 minutes. " I wake up Javi, I read him the message, let him shave, get up ... And when we are ready they tell us that he is half an hour late, "recalled Calvo.
"We make a coffee to wait for her" while they had improvised "a set" for the video call with the artist. "Suddenly it appears. That he had liked 'Venom' very much, that he had been moved, that he had loved ... she is wonderful, charming. It's special, magical"Calvo acknowledged.
"We got on very well, we discussed the series and he told us he wanted to meet us. That we go to meet her, "they revealed. Both traveled to their residence in London and explained that at first they thought they were two fans but that when they said their name they opened up" and what happened inside belongs to intimacy. with the singer, both also confessed that they have a WhatsApp group with her.