The Japanese Film Week returns from Monday to the Casa Colón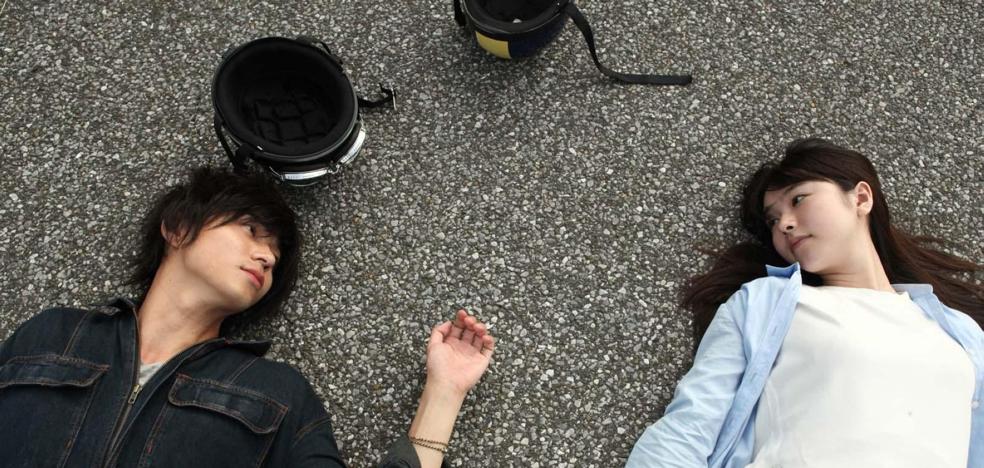 The five titles are screened until Friday, the 29th, and the screenings are free and include a preview presentation
The 20th edition of the Japanese Film Week in Las Palmas de Gran Canaria takes place
between Monday and next Fridayorganized by the
Vertigo Film Association and with the sponsorship of the
Japan Foundation and the collaboration of
Columbus Houseinstitution that hosts the scheduled screenings.
Free screeningswill take place from Monday to Friday at
7:30 p.m.. As in previous editions, each film in the cycle will have a presentation and this year the one in charge will be
Marina Munoz Pelegrinart historian.
In addition, on Tuesday, at 6:30 p.m., he will give the conference
'Jishu Eiga: Japanese Independent Cinema in Constant Transition'.
five feature films

The calendar and the titles that are projected in this 20th edition are the following: Monday: 'Osanago Warera ni Umare' ('Dear Etranger'), Japan, 2017, Color. VOSE, 126 minutes, direction: Yukiko Mishima; Tuesday: 'Takara - La nuit où j'a nagé' ('Takara's journey'), Japan, 2017, Color, VOSE, 79 minutes, direction: Damien Manivel, Kohei Igarashi; Wednesday: 'Netemo Sametemo' ('Asako I & II'), Japan, 2018, Color, VOSE, 119 minutes Directed by: Ryūsuke Hamaguchi; jeves: 'Boku wa Iesu- Sama ga Kirai' ('Jesus'), Japan, 2018. Color. VOSE 77' Direction: Hiroshi Okuyama; and on Friday: 'Dorosute no hate de bokura' ('Beyond the two infinite minutes'), Japan, 2020, color, VOSE, 70 minutes, direction: Junta Yamaguchi.
Since its inception, the calendar of activities of the Vertigo Cinema Association has been open to different cinematographies, but it is true that, on a recurring basis,
Japanese cinema has had a prominent presence.
The interest generated by different specific projections of Japanese cinema gave way, as of 2002, to the celebration of a Japanese Cinema Week, initially organized in collaboration with the
Consulate of Japan in Las Palmas de Gran Canaria and the Social Work of La Caja Insular de Ahorros.
The notable public success of that activity made it possible to undertake the annual organization of a Japanese Film Week starting in 2003.
Currently, entirely organized by the Vertigo Cinema Association and having the Casa de Colón as its location, it has become
one of the most consolidated activities of the Associationbeing the one that puts the closing touch to each one of its screening seasons.
During these years, the Japanese Film Week has dedicated monographs to some of the most legendary filmmakers in that country (Kurosawa, Ozu, Naruse, Kitano, etc.) and generations and styles have been reviewed (the Chámbara, the generation of the 60s, among others ).