The Islands touch 3,000 coronavirus infections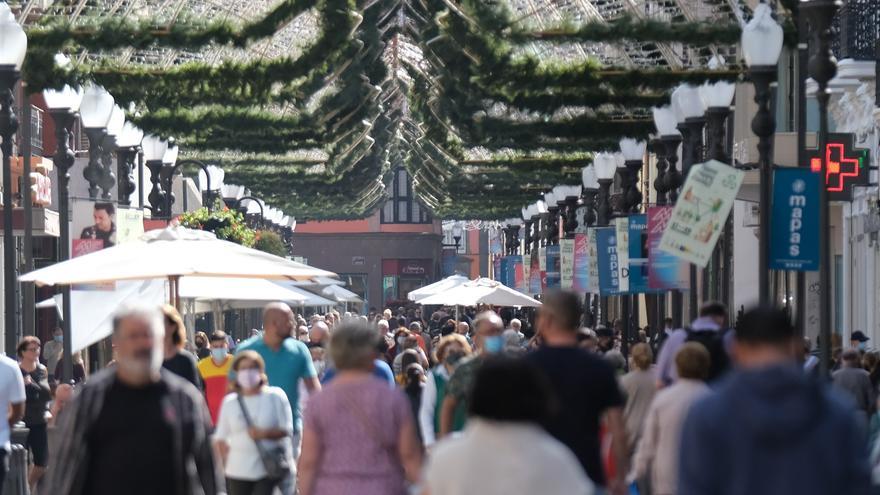 The Ministry of Health of the Government of the Canary Islands notified yesterday 2,957 positive cases of COVID-19 in 24 hours, adding eight deaths to the fatalities of the pandemic. The total accumulated cases in the Canary Islands is 125,835 with 21,595 active, of which 54 are admitted to the ICU and 301 remain hospitalized. In the last hours, the death of eight people has been reported, two in Tenerife and six in Gran Canaria, between 58 and 92 years old. All the deceased had previous pathologies and remained in hospital admission.
By islands, Tenerife Today there are 1,855 cases with a total of 62,320 accumulated cases and 12,987 epidemiologically active cases; Gran canaria It has 45,819 accumulated cases, 766 more than the previous day and 5,975 active. Lanzarote adds 161 new cases with 8,574 accumulated and 767 epidemiologically active; Fuerteventura it has 6,416 accumulated cases, with 84 new cases and 1,462 active cases. La Palma adds 57 new positives so it has 1,610 accumulated and 264 assets. El Hierro It adds 15 new positives, so its accumulated are 527 and it has 48 active cases. La Gomera adds 19 new cases, so it has 566 and its assets are 90.
The Accumulated incidence after 7 days in the Canary Islands it stands at 610.03 cases per 100,000 inhabitants and after 14 days it stands at 868.54 cases per 100,000 inhabitants.
Until today A total of 2,620,521 diagnostic tests have been carried out in the Islands, of which 19,086 correspond to yesterday.