The Islands register 179 infections, the most so far in May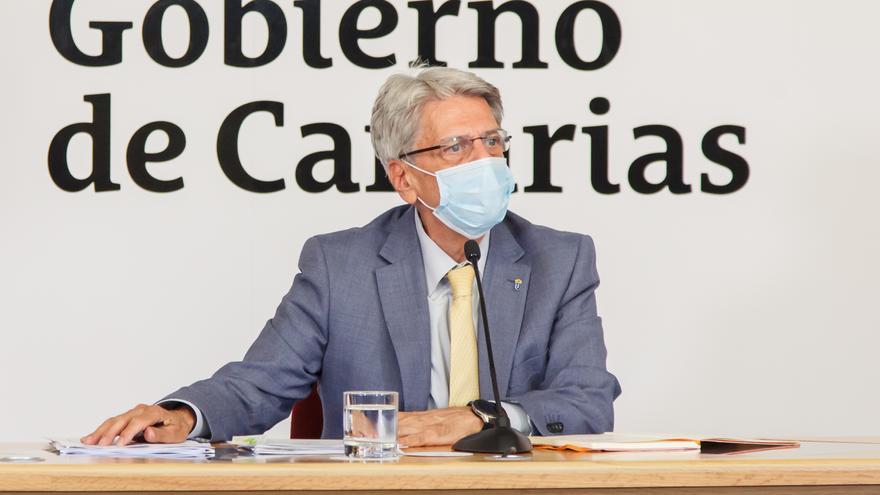 So far this pandemic, a total of 55,183 people have contracted the virus and 763 have lost their lives due to complications derived from it. The latest death, which was associated with a family outbreak, was reported yesterday. This is a 69-year-old woman from Tenerife who was admitted to the hospital and suffered from previous pathologies.
Currently, in the region there are 2,000 citizens affected by SARS-CoV-2. Of these, 277 had to be admitted with more severe symptoms of the disease: 47 in the intensive care units and 230 in the hospital ward. However, the region already has 55,420 patients who have been discharged since the health crisis began.
"The data is reasonably positive, but improvements are expected," says Pérez
By islands, Tenerife yesterday added 97 positive diagnoses that raise its general count to 24,077. Of these, 1,196 are still epidemiologically active. Less than half are in Gran Canaria, where 519 of the 22,337 people who have been infected are still sick. The Island registered 48 new cases in the last 24 hours.
In Lanzarote another twenty infections were detected and with them 5,319 are accumulated. However, the tables that are still ongoing in the territory are 234. On the other hand, Fuerteventura recorded five new positive diagnoses, so that its general figure is already 2,291, while that of assets is 27.
La Palma added nine infections to its statistics, so its accumulated are 554. On the island there are 17 affected by the pathogen. Finally, neither El Hierro nor La Gomera registered new positive diagnoses. In this way, in the first it is maintained with a total of 371 positive cases and five infected people; while in the second the global count continues in 233 coronavirus pictures, two of them still in progress.