The Islands close the year as autonomy with the lowest number of Covid deaths per inhabitant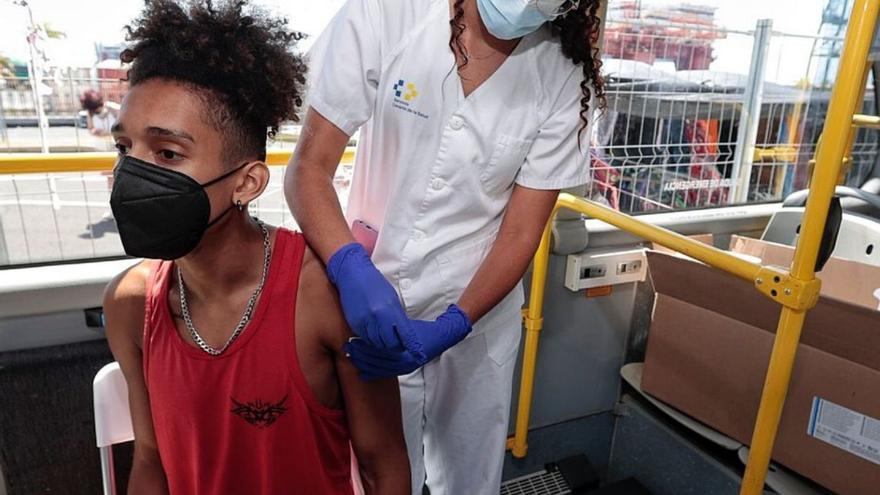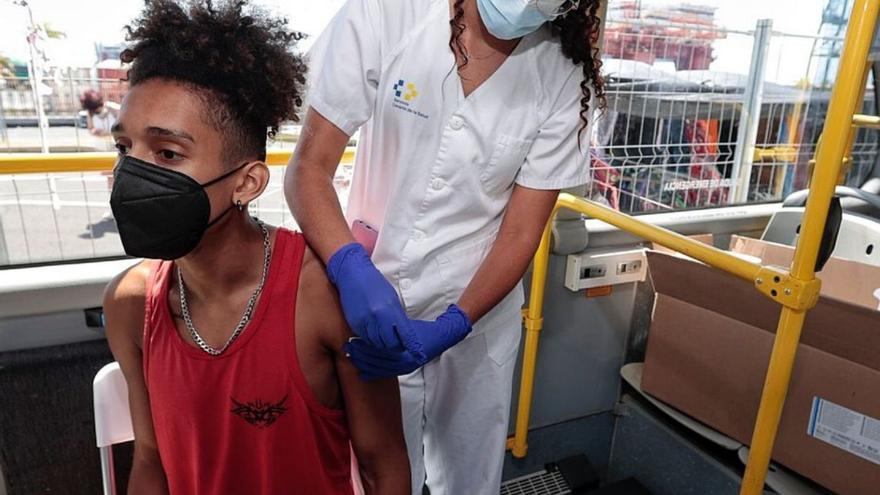 The Canary Islands have closed 2021 as the Autonomous Community with the lowest number of deaths from coronavirus in relation to its population, according to calculations made with the latest death figures reported by the Ministry of Health and official population data from the National Institute of Statistics ( INE). Specifically, the Islands had a covid mortality rate of 0.05% in 2021. Galicia, as reported by Efe, is the only other region in the country with a death rate lower than 0.1%, registering 0.09%. It must be pointed out, however, that the figures published by the Ministry of Health differ on most occasions from the data on the pandemic offered daily by the different regional executives.
Precisely the Ministry of Health of the Government of the Canary Islands notified - still provisionally at the close of this edition - a total of 3,033 new infections of the covid-19 and two deaths with this disease in the last 24 hours - the last 24 hours until the publication, yesterday, of this first balance of the year -, which represents 1,393 cases and six deaths less compared to the previous balance. The total accumulated cases in the Canary Islands is 156,505, with 47,334 active, of which at least 62 correspond to people admitted to the ICU and 376 to people in the ward. Thus, 438 people remain admitted to one of the hospitals in the Canary Islands after being infected with coronavirus.
The cumulative incidence at seven days stands at 1,129.25 cases per 100,000 inhabitants, and at 14 days, at 1,861.39.
By islands, Tenerife adds 1,328 cases with a total of 78,825 accumulated cases and 26,841 active; Gran Canaria already registers 55,692 accumulated cases, 1,100 more than the previous day, and 14,776 active. Lanzarote adds 225 new cases with 10,549 accumulated and 2,018 active, while Fuerteventura has 7,306 accumulated cases, with 113 new cases and 2,285 active. La Palma accumulates 220 new positives, so it has 2,594 accumulated and 1,040 assets. La Gomera adds 22 new cases and has 855 with 216 active. El Hierro registers 25 new positives, so its accumulated are 677 and it has 154 active cases.
The Ministry of Health recalled in line with these first data for 2022 that the figures published yesterday on the website of the public company Grafcan are provisional and are pending validation by the Public Health teams. In this way, the dynamics of the Alerts and Emergencies Coordination Center is followed, which does not receive epidemiological information from the Autonomous Communities on Saturdays, Sundays and holidays.
The 'vacuguaguas' return
The vacuguaguas of the Canarian Health Service (SCS), launched in collaboration with the CitySightseeing company, will once again tour Tenerife and Gran Canaria starting next week promoting vaccination against covid-19 in the population of both islands . In these vehicles, the SCS nurses will administer booster doses to people over 40 who do not yet have them, thus complementing the existing vaccination points in the Islands. In this itinerant campaign, two tourist buses, silk-screened and equipped for vaccination, will visit different points of great affluence. | LP