The island of temptations: Christofer and Fani: the big gossip | TV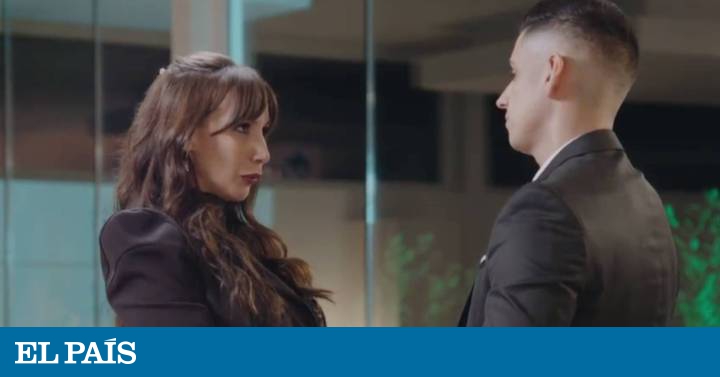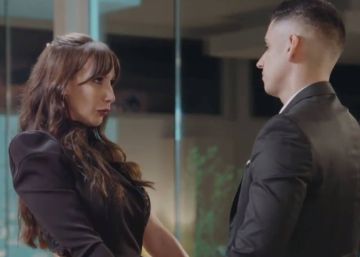 On Friday 7, in Cuatro, Sandra Barneda did an interview with Christofer, the boy abandoned by Fani in The island of temptations, where they both whined. Christofer was a broken heart to whom Barneda, rather than interview, sympathized. On Thursday the 13th, Telecinco has made a program about couples on the island six months later. Couples that the station comes together again trying to offer new confrontations, new emotions. And they appear Fani and Christofer in love. Fani says that after the break in The island of temptations, a program recorded last summer, began to send messages asking for forgiveness and reconciliation. Obviously, he got them. A pardon, says Fani, who wanted to ask him again in front of the cameras for all of Spain to see. An expiatory act with all of the law. This calendar of Christofer television appearances suggests a sudden compromise or a great theater. In fact, social networks have long circulated photos of the reconciled couple.
But emotional authenticity is not exactly a value in this soap opera perfectly managed by Mediaset, where everything is used in a holistic strategy that mobilizes all possible characters and programs. In addition to extending the exploitation of this huge television hit with sequels (reports, debates …), MyHyV he moves next week to a busier schedule, in the afternoon, with a series of specials, The temptations of MyHyV, where the contest couples will participate. But before all this, for the Save me —In any of its colors—, by Live life, by the debates of the weekend, in Cuatro and Telecinco, they have paraded all kinds of creatures squeezing the matter. A single from realityJulian accused Fani of "forcing" Rubén's approaches only when the cameras arrived, implying that the behaviors on the island were false. And he did it on the television that showed them. In Saturday Deluxe, a friend of Fani counted the hundreds of times they had rolled up. Some calculations that significantly reduced a cousin of the contestant, also present on the set. The sample of accomplices of this great gossip, including mothers, brothers and relatives of the contestants, is kilometric.
Obviously in this party media a psychologist who diagnosed, in the case of Christofer, a "post-traumatic stress" has intervened. They have also left neighbors of Fani and co-workers of Christofer, protected by a symptomatic anonymity. There are spectators who are comfortable and happy, do not want to go on the track. The usual collaborators of Save me They have made therapists. And a character who has frequented more than one program has been Maite, Fani's aunt, the most understanding with her niece and who has also cooked the soup on the contestant's unknown father, who, according to his conviction, is famous but not singer (Emilio, the vocalist of Los Chichos, also intervened in Save me to deny that he was the father of the girl).
The apparent thesis of The island of temptations, formulated repeatedly, is that true love is immune to temptations, in a highly sinful concept of infidelity. But success has not come from couples who have survived with a rocky love. There has really been talk of those that have broken and the spectacle they have provided: jealousy, recriminations, search for guilt, punishment and, in some cases, reconciliation … So the audience, great gossip, can play to be a psychiatrist and judge in this "concelebrated mass", in a fortunate expression of a social gathering Save me.