The Isla Bonita airport is operational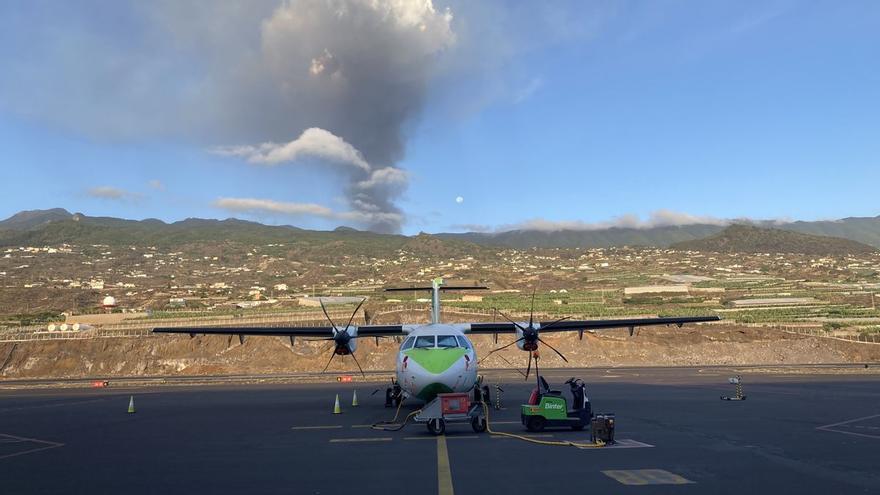 Several airlines have canceled on the morning of this Saturday, October 16, the 16 flights scheduled in La Palma due to the ash cloud from the volcano, although the airport is operational.
As reported Spanish Airports and Air Navigation (AENA), La Palma airport is open, although it invites passengers who are going to travel to check the status of the flight with the airline.
Specifically, the airlines Binter and Canaryfly have canceled this morning's trips and flights with Madrid and Barcelona have also been affected.
Although the airport is operational, the decision to operate the flights is made by the companies based on their observations and parameters.
The rest of the airports in the Canary Islands are also operational, adds AENA, which underlines that the priority is safety.