The Ironman 2022 is presented at the Higher Sports Council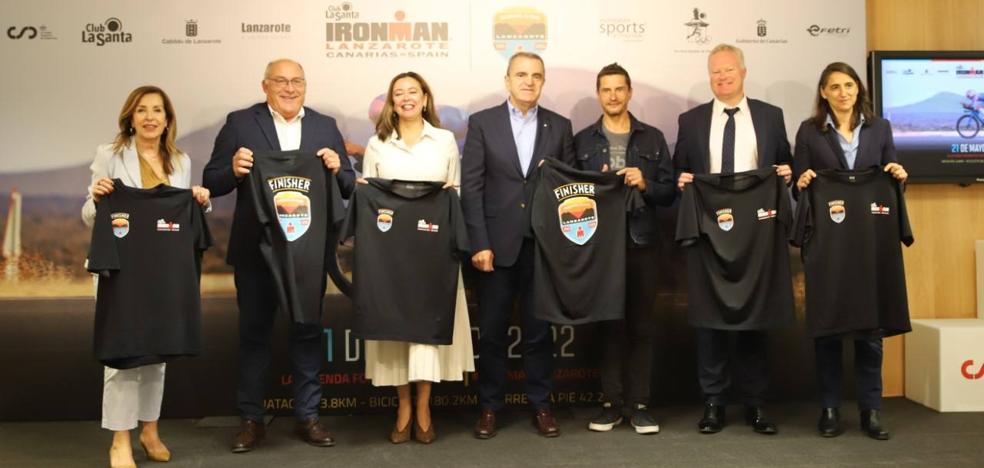 triathlon
The appointment will be next May 21 with 1,315 athletes from 46 different countries
The Higher Sports Council welcomed the act of
presentation of the Club La Santa IRONMAN Lanzarote 2022. This test, which is the oldest in Europe of the entire IRONMAN circuit,
will celebrate its thirtieth edition next Saturday, May 21.
Consolidated as an international reference in the field of triathlon, Club La Santa IRONMAN
Lanzarote will receive 1,315 triathletes from 46 different countries, who will face 3.8 kilometers swimming, 180.2 kilometers cycling and 42.2 kilometers running before reaching the emblematic goal of Puerto del Carmen. An iconic test that is preparing to live a very special edition and that has been presented this Friday in Madrid.
The Spanish Triathlon Federation opened the event through its general secretary, Alicia García, who wanted to celebrate the validity of Club La Santa IRONMAN Lanzarote. "Back in the days when triathlon was not an Olympic sport, everyone's dream was to go to Hawaii.
To speak of Hawaii was to speak of Lanzarote and to speak of Lanzarote is to speak of Club La Santa, a mecca and a paradise to train»Garcia praised.
Michael Møller, Sports Director of Club La Santa, valued the trajectory of IRONMAN Lanzarote as a sporting event, as an international milestone and as an element of promotion of the island.
«What started as a wonderful madness in which some crazy people toured Lanzarote beating themselves, has become an international competition of reference that consolidates our island in the world sports calendar", declared Møller.
shared praise

Iván Raña, former professional triathlete and pioneer of this sport in Spain, conveyed the importance of taking care of races as relevant as the Club La Santa IRONMAN Lanzarote. "It is the hardest test I have ever done in my life. For me it was like running at home,
It is an experience that I recommend to any triathlete, who does not leave without having completed the Club La Santa IRONMAN Lanzarote», said Raña.
For his part, the general director of Sports of the Government of the Canary Islands, Manuel López, congratulated the organization for making the islands internationally recognized. «Lanzarote and its paradisiacal places have assimilated that
IRONMAN is part of his life. The fidelity of the local administrations makes this test and the island of Lanzarote reach the outside", López stressed.