The investigation tries to prove if the body of Esther López was transferred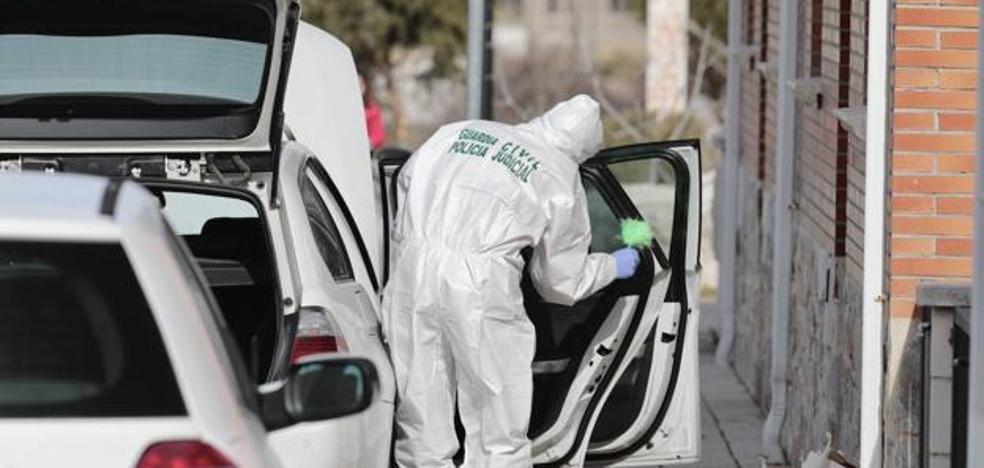 The Civil Guard trusts that the results of a scientific report on the remains found in several vehicles will give a definitive boost to the case
The investigators of the case of Esther López hope that the scientific analysis of the evidence, mainly biological, will confirm that the body of the young woman was transferred in one or more vehicles. These would be the definitive evidence that would remain to reach the Court of Instruction 5 of Valladolid, considered decisive to give a boost to the investigation of the case of the disappearance and death of the neighbor of Traspinedo whose lifeless body was found on February 5 by a hiker on the side of the road that goes to his town after more than twenty days of searching in the vicinity.
From the scientific analysis after "processing" remains found in the cars of several suspects in the environment close to the young woman, both from Traspinedo and Valladolid, it is intended to confirm that the body of Esther, 35, would have been temporarily housed, at least, in a vehicle.
This morning, the Civil Guard has transferred to the Valladolid Command the vehicle of the last friend who was allegedly with Esther López the night of her disappearance, Óscar S., as reported by Telecinco. It is a dark gray Volkswagen T-Roc that will undergo a new scientific exploration.
These forensic tests mean, according to sources close to the investigation, that the young woman's body could have been hidden for days and then transferred to the place where it was discovered, which would explain the good condition of the body despite the time. elapsed since he died, more than twenty days. However, these proceedings do not clear up the doubt as to whether Esther could have been run over (the latest hypothesis that had gained strength in recent weeks) or the approximate time of death, two aspects that have not transpired since it is only known, from the report preliminary of the autopsy, that the body, which appeared fully dressed in the clothes he was wearing on the morning of January 13, had blows to the chest area and some fracture.
The Government delegate herself, Virginia Barcones, highlighted a few weeks ago her conviction that the case would be clarified "sooner or later" and recalled that the investigation was "in the hands of science", since the results depend on "innumerable very complex".