The interview with Felipe González in 'El Hormiguero', in the headlines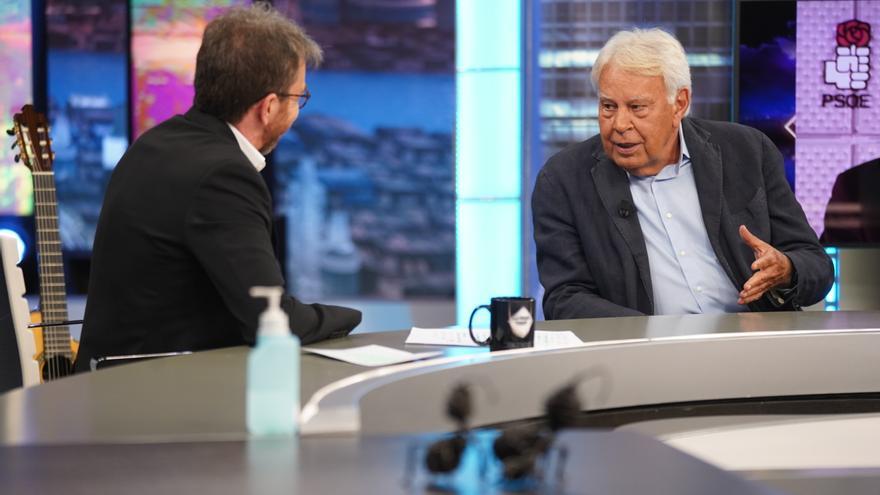 Felipe Gonzalez has stepped this Wednesday for the first time on the set of 'The Hormiguero'. The former president of the Government, who does not usually go frequently to television studios, has chatted with Pablo Motos on some of today's hottest topics.
These are some of the most outstanding phrases that he has left in the Antena 3 space:
-"After quit politics I felt liberated "
– "After so many years, even I was tired of myself".
– "I noticed my way out of politics because the phone stopped ringing. "
– "I promised to not accept anything else related to politics".
– "I like what biden is doing. The way I see it, he's seizing his moment. When he gets up, he doesn't worry about tweeting, but about the things he has to do to improve. "
– "There will be a major rebound in the economy next semester".
– "As long as the pandemic in the world does not end, we are going to have what we are experiencing in Brazil or India. That is going to be experienced throughout the African continent. We still have a hard time".
– "When I said I was retiring, people didn't believe me. Now he begins to believe me. "
– "You have to look at a generation of young people that has already gone through two crises and has few expectations for the future. "