The interview between Pau Donés and Jordi Évole locks up the San Rafael Short Film Festival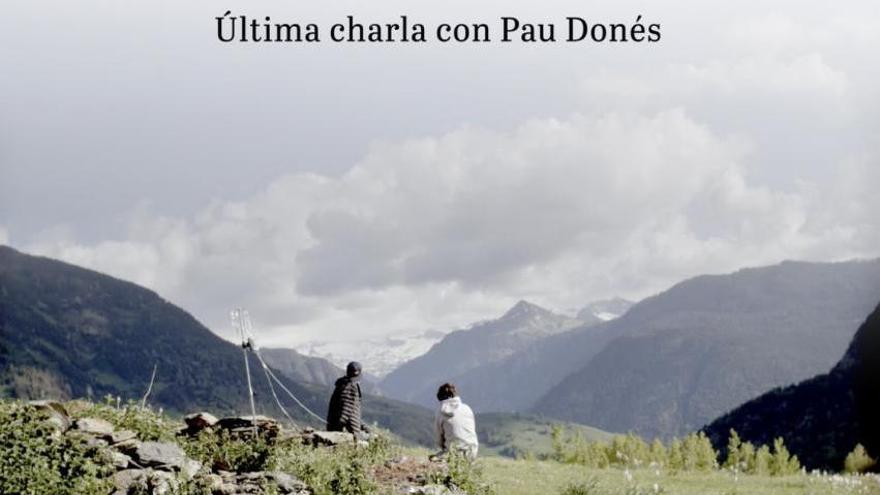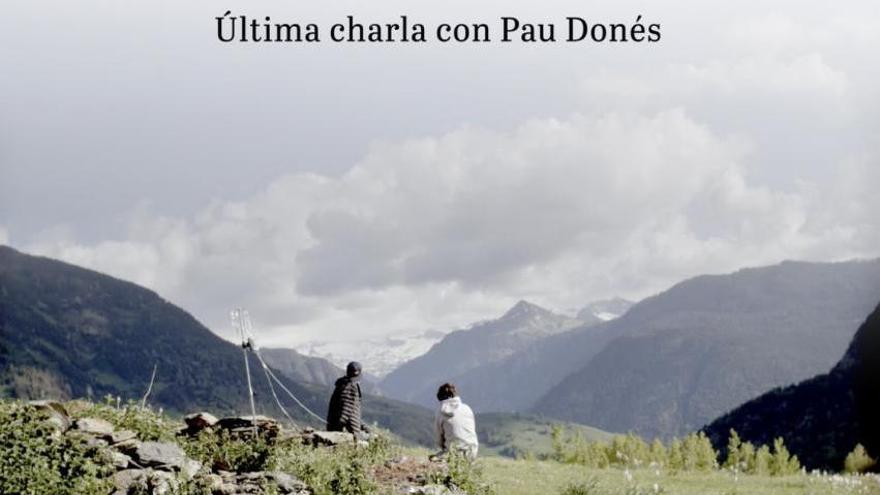 The 16th edition of San Rafael Festival in Short (SREC) program in its closing session scheduled for November 13, at 8:30 p.m., the projection of the 65-minute work of the journalist Jordi Évole and Ramón Lara, 'That which you give me', Which collects the last confession of life of the musician Pau Donés two weeks before his death with 53 years and that was recorded in his house in the Vall d'Aran.
Likewise, the public that goes to the Víctor Jara de Vecindario theater, headquarters of the festival organized by the Gran Angular Association, will be able to enjoy the Official Record of this edition, as well as the delivery of the so-called 'Camarito' to the directors who make up the aforementioned record designated by the vote of the public that since last 7th has attended the event in which a total of 111 short films have been screened.
Évole, faced with the impossibility of moving to Gran Canaria, has sent a recorded message to the festival organization that will be broadcast before the viewing of his film.
Living will
Twenty days before he died, Pau Donés called his friend the journalist Jordi Évole to ask him to interview him in his small family paradise of the Pririneos during the last days of his life that he had decided to spend with his brothers, his daughter and his father . 'Eso que tú me das', the documentary interview seen by more than 200,000 viewers in Spain, is an open and honest talk between two friends, who begin by talking about routine and little things, and ends with the singer from Jarabe de Palo singing the song 'El patio de mi recreo', by Antonio Vega.
If this year SREC has been developed under the name 'Cinema and Commitment', the documentary by Évole and Ramón Lara could not have been better chosen by the festival organizers to close this edition. The journalist and producer, who will donate the funds raised by the exhibition of his documentary to the Vall d'Hebron Institute of Oncology, has referred to the moral and ethical integrity of Pau Donés, a musician and composer who was always anchored in conflicts intimate relationships of people and showed his courage and commitment against social injustices. The leader and creator of Jarabe de Palo had been fighting colon cancer since 2015. The artist, who surprised everyone when, in full confinement, announced his new album from the balcony of his house 'Unknown Friends', thanked all the support that Jarabe de Palo has always given him, in whose song he wanted to demonstrate.
'Eso que tú me das', the successful documentary produced by Atresmedia and Producciones del Barrio and distributed by Warner Bros Spain, is an ode to life. By express wish of the singer himself, this documentary could only be released after his death and so have the film's directors, Jordi Évole and Ramón Lara.
The first bars of the tape are probably the hardest. It begins with a shot from a car ascending a road to the Aran Valley, almost as tortuous and uncomfortable as the conversation that Évole has with the oncologist of his next interviewee. What he will look like, the humor he will be in, what questions are appropriate … The journalist's initial nerves reach the audience, who still have not put a face to Donés's face. And when shock appears it is inevitable.
That person we remember full of energy on stage now appears extremely thin, plugged into a probe and with a timid thread of voice from which the words can barely be distinguished. But that is precisely Donés's intention: that instead of looking the other way, we normalize the image of someone sick. And it succeeds. As the minutes go by, the feeling of tension disappears and with this he achieves what he has been pursuing throughout his treatment: destigmatizing the cancer.
It is not the first time that Producciones del Barrio has released a documentary in theaters. He already did so in 2016 with 'Astral', a film that addressed the rescues of refugees in the Mediterranean, which premiered at festivals and theaters around the world, received numerous awards and whose proceeds were also used for solidarity purposes.
The film bears the title of the song composed by Donés shortly before his death, in whose early farewell lyrics he reads, "I'll be back today for whoever wants to listen to me, I'll come back today as long as my body endures, I'll come back today for my people, I'll come back and here I plan to stay forever. " Donés then released a note in which he explained the moment: "We are used to being listened to, not to listening. We like to ask and receive a lot, much more than to give, and it is rare that we give without expecting anything in return. What has happened to me lately is just the opposite, I have received a lot without asking or expecting anything. Good things, very good: affection, affection, respect, love, from people I knew and from people I did not. Many were, as my friend Mikel Erentxun says, unknown friends who with their words of encouragement made me overcome difficult moments ".
It should be remembered that the Gran Angular Cultural Association received this year a total of 450 works from more than 30 countries, of which more than 80 had Canarian origin (more than 65 percent of its program) and more than thirty have been directed by women. Finally 111 works were selected. The foreign films in the program that the public has been able to see this week have come from countries such as Indonesia, France, Brazil, Mexico, Russia, USA, Iran, Chile, Guatemala, Cuba, Hungary, South Korea, Ecuador, Argentina, India or Turkey, among others.