The Intermedia.ulpgc conflict resolution service offers almost 500 sessions in a year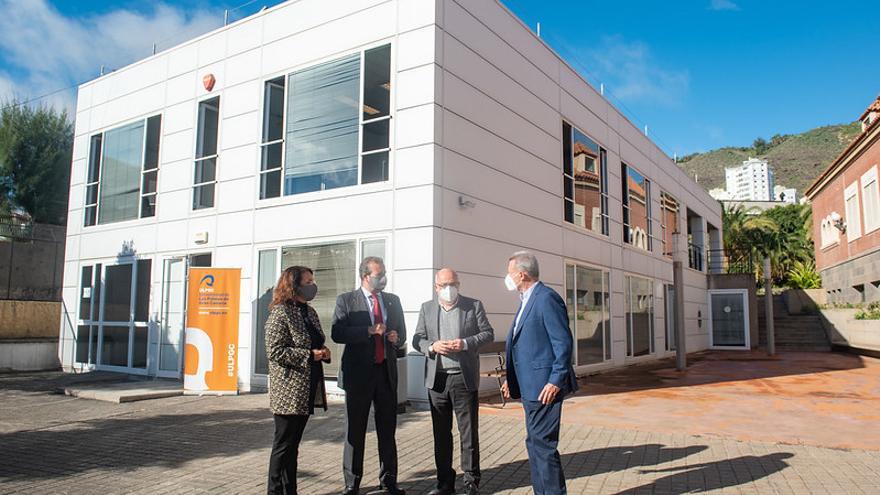 Family conflict resolution service Intermedia.ulpgc has seen how mediation needs have increased since the pandemic, and has also detected through the almost 500 sessions offered in the last year that the mobile phone "makes the absent ones present" and intervenes in direct family relationships, in the much-needed dialogue, so that both young people and adults must learn to park this intruder more often.
So it was revealed today, European Mediation Day, during the visit by the president of the Cabildo, Antonio Morales, and the rector, Rafael Robaina, together with the director of the service, Isabel Luján, who stressed that "peace is not the absence of conflict, but rather resolving it without violence ".
This service is a way of giving back to society its struggle for the creation of the University of Las Palmas de Gran Canaria, which in turn has the help of the Cabildo, which two years ago signed an agreement by which it contributes the 25,000 euros per year it needs to be able to have a multidisciplinary team of independent professionals to meet these family needs.
"This service has always made sense, but at the moment more," said Antonio Morales, who believes that the drift started in the pandemic will still continue, so he renewed his commitment to this service and to the university as a whole, to the that there has been close collaboration, which has provided benefits that have an impact on Gran Canaria society.
It is appreciated, he continued, that the university reaches corners that the administration no longer reaches, especially after the cuts that reduced public services, so that the Cabildo "can only correspond and express the will that there continue to be a close relationship ".
Robaina recalled that the center was created in 2009 and two years ago it obtained the support of the Council to guarantee its maintenance, which he celebrated not only because of the importance of the work carried out within its walls, but also because it represents "the dimension that best sums up the social vocation of the university."
The team is made up of professionals in law, psychiatry, social work, psychology, social education and psychopedagogy, among others, whose sessions have affected three hundred people belonging to a hundred family nuclei.
During the confinement, in which people, their lack of dialogue and their conflicts were enclosed in four walls, relationships became more complicated, so the service decided to go to people and carry out rounds of calls and telephone sessions, apart from attending the initiative of the families who decided to pick up the phone and ask for help.
It is not just about separation conflicts, clarified the director, there are also intergenerational or inheritance conflicts. The service tries to work with all the people involved to offer them tools with which they can make the final decisions that will lead to a better resolution of the situation.