The interims protest "in the unemployment queue"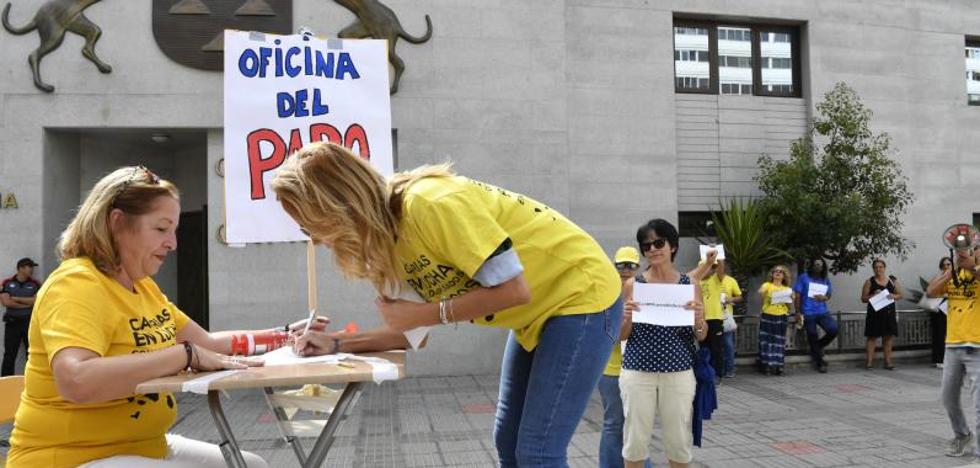 After twenty months on strike they once again put pressure on the Presidency of the Government to guarantee the permanence
The fight of the temporary public employees of the Canary Islands continues despite having broken relations with the Government of the Canary Islands. The unions on strike resist after twenty months of protests to guarantee the permanence of all the workers affected by the fraud of the law, despite the fact that the Civil Service recognizes that it will not be possible.
This Friday they appeared again in front of the Presidency of the Government, in the capital of Gran Canaria, simulating an 'unemployment queue' to denounce the breach of the agreement of April 23 of last year. An agreement that was signed prior to the stabilization law of the central government and that has led Intersindical Canaria and Co.bas to advance through legal channels.