The Inter-island Football Federation of Las Palmas, postpones the matches scheduled for this weekend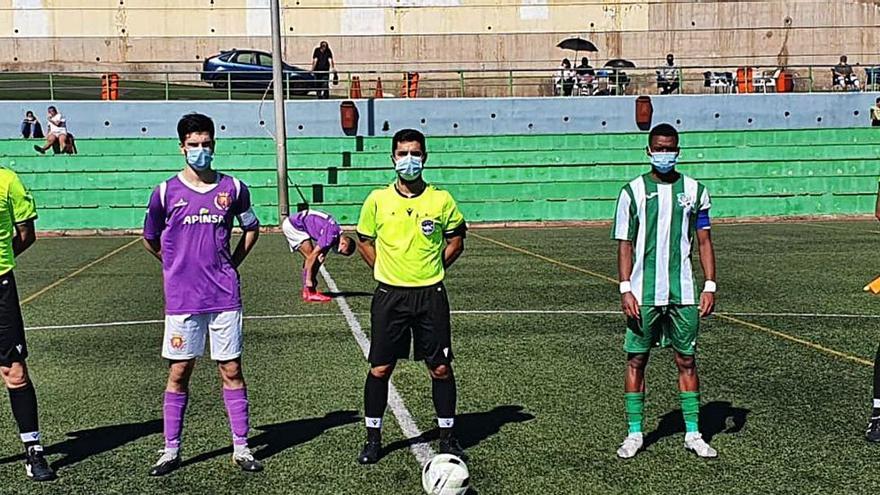 The Las Palmas Inter-island Soccer Federation, on the recommendation of the head of the medical services of the Covid protocol, has decided to postpone all the territorial competition matches scheduled for this weekend in Gran Canaria and Fuerteventura due to the high incidence of the coronavirus, as has been confirmed by the Government of the Canary Islands by increasing the level of epidemiological alert (it has passed from level 2 to 3) on the two islands.
The state-level non-professional competitions they will maintain the activity as they are subject to a different regulatory regime (their participants undergo periodic antigen tests) as a consequence of the protocol established between the Government of Spain, the Higher Sports Council and the different sports federations.
The decision to suspend territorial competitions for this weekend is justified in a detailed report prepared by the FIFLP's Covid medical coordinator, who has registered more than 56 alerts for possible coronavirus episodes detected. In fact, until yesterday 26 matches had to be suspended, only two of them on the island of Fuerteventura and the rest in Gran Canaria.
This figure has increased significantly in recent hours. From yesterday afternoon until early in the morning, the medical services had registered another four requests for postponements of meetings due to possible Covid alerts.