The Insular UMI receives patients with Covid-19 from Lanzarote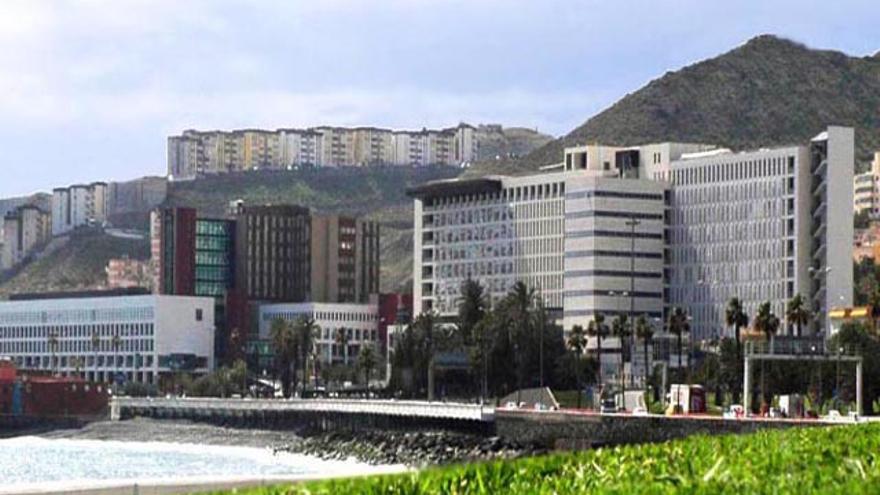 The Intensive Medicine Unit (UMI) of the Insular University Hospital of Gran Canaria has started treating Lanzarote patients suffering from Covid-19, given the extensive care pressure suffered by the Doctor José Molina Orosa Hospital in Arrecife. This is a measure contemplated in the contingency plan of the Conejero hospital. Also, as reported by the Ministry of Health of the Government of the Canary Islands, from today, the Molina Orosa team of professionals will be reinforced by a specialist in Intensive Medicine, which will be transferred from the Nuestra Señora de Candelaria University Hospital in Tenerife.
"Fortunately, our ICU now has the capacity to attend both to people affected by the virus and to those who require admission for other pathologies. For this reason, from Monday, we began to receive patients from Lanzarote ", says Dr. Sergio Martínez, president of the Canary Society of Critical Intensive Medicine and Coronary Units and attached to the aforementioned area at the Insular Hospital, who also ensures that, Right now, there are 11 people occupying a bed in the center as a result of the complications caused by the pathogen and it has not yet been necessary to use the Resuscitation and Awakening area.
So far they have come two patients aboard the medicalized helicopters of the Canary Islands Emergency Service (SUC), which have landed on the helisurface of the Insular. The last one arrived this noon. "The incidence of the virus has hit Lanzarote very hard. The ICU is saturated and the Resuscitation Unit and the operating rooms are also overflowing ", adds the doctor from the capital complex.